PLUM HAS TURNED 35. In honour of this great milestone and Plum's annual fundraiser to support BIG SISTERS; from May 12 to 31...with each $3.50 donation you make, you will be entered in a draw to win $1000 PLUM wardrobe PLUS Plum matches every donation. How great is that? Contribute to matching 2 big and little sisters & be eligible to win a $1000 wardrobe. What a great way to celebrate!
Whether a wedding invite, a garden party or a fundraiser, there are ample events that will occur out of the blue this season. Why be caught off guard. Inevitably something crops up and we're scrambling to find 'the' right outfit. Be grateful you're not the bride having to organize, flowers, music, food and the dress..OH the dress...well, Plum has exquisite choices for every level of affair and attendee; these are a few of my favourite things: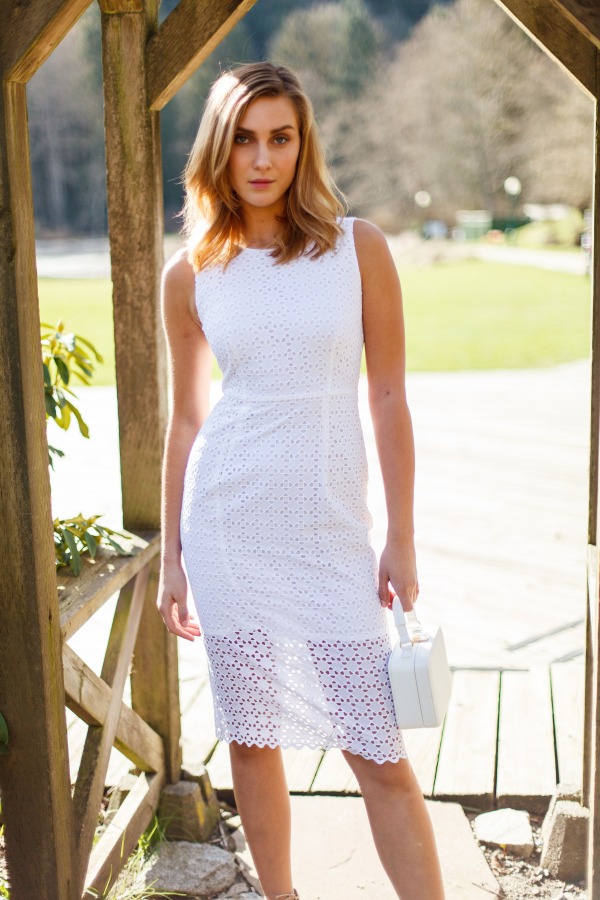 Pristine white eyelet, this is such a wonderful garden party dress. OR perhaps this is not your first trip down the aisle and you'd rather something less 'princess bride' and more understated. The fit on this dress is just so perfect! Classic shift dress but with a modern twist with the exposed back zip. And it's also breathtaking in black!
Simone eyelet sheath dress (black or white) $159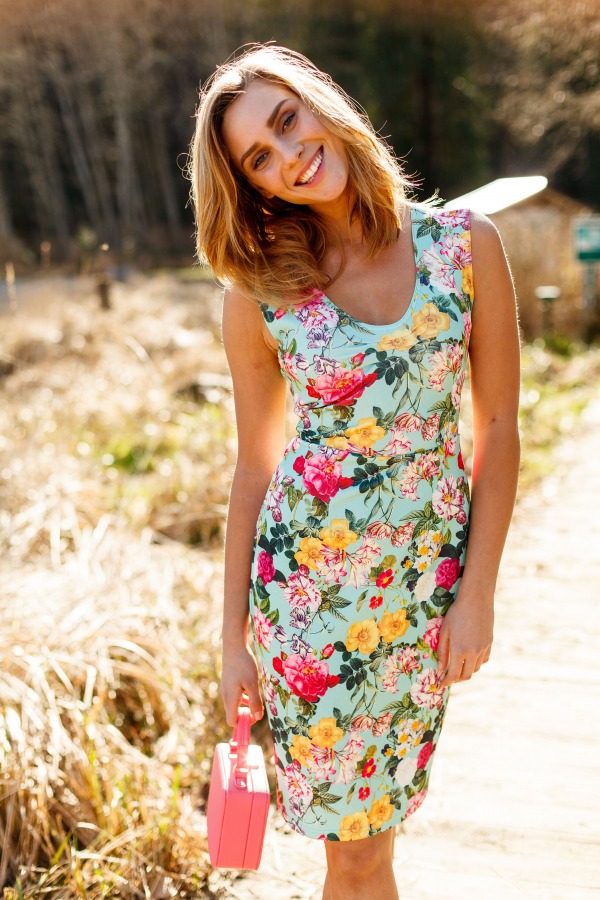 This is yet another dress choice that is destined to be favourite for years to come. The blossoming botanical print is the perfect option for afternoon events. Sprinting to catch the bouquet will not be a problem with this dress, as there is ample stretch.
Simone printed knit dress (black multi or mint) $125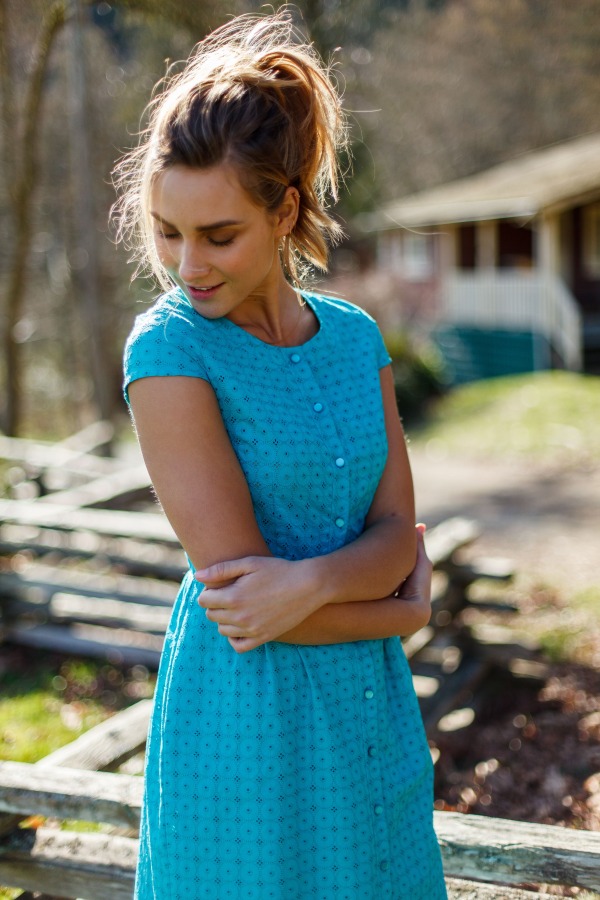 Another sweet, fresh summertime dress saturated in colour and lovely scalloped bottom edge. Very easy to work this into a casual dress for your every day life, as well as one for an event. Very versatile.
Simone eyelet button front dress (teal or white) $159 $119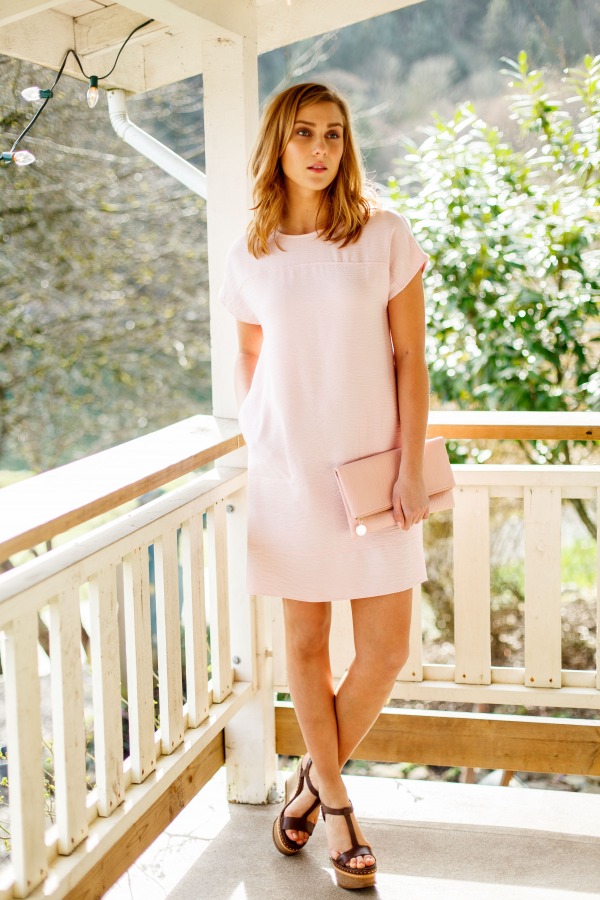 At first glance perhaps this dress looks like it lacks...well, inspiration. However, it's quite the opposite. I'd compare it to a fresh canvas...yours to create! Add a statement necklace or simple yet stunning earrings, pull your hair up and add classic nude pumps, maybe a shawl and you're good to go. And yet another dress that can translate into a day to day easy work option.
Simone crew neck dress with pockets (black, blush or chai) $129
If you're attending a wedding here's some advice:
If you're bringing children make sure you tell them not to put their fingers in the wedding cake
An open bar does not mean your wine glass should 'never' be empty
giving a gift certificate to a cleaning service; might be too bold of a hint but lastly and most importantly
have fun!
Yours in Fashion passion...
Suzanne M.
For more information on Big Sister and the great work they do...follow this link.