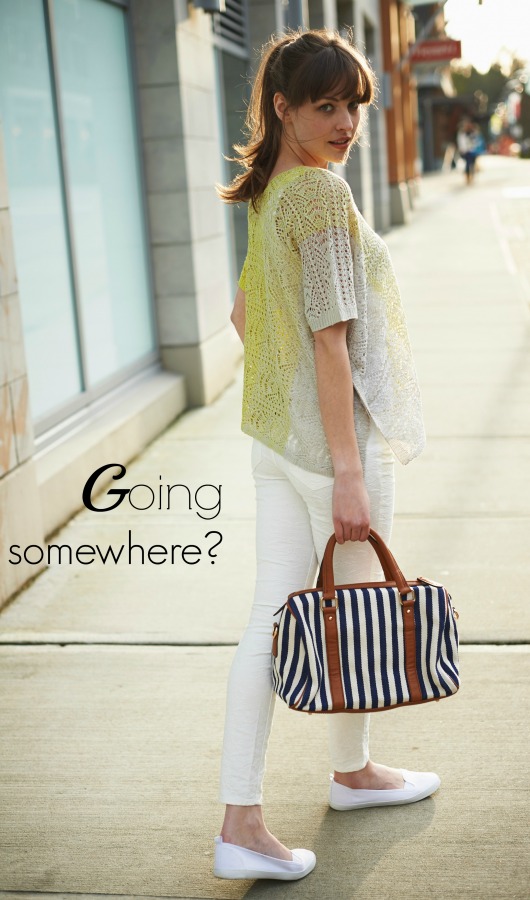 When you work in fashion for long enough, there are certain style questions that you realize women are asking year after year. Summer holidays in particular seem to prompt head scratching and closet digging until the would-be vacationer realizes she hasn't a clue what to wear on her trip! In the interest of alleviating this wildly unnecessary pre-vacation stress, today I'll be tackling two of the most common questions we hear at Plum.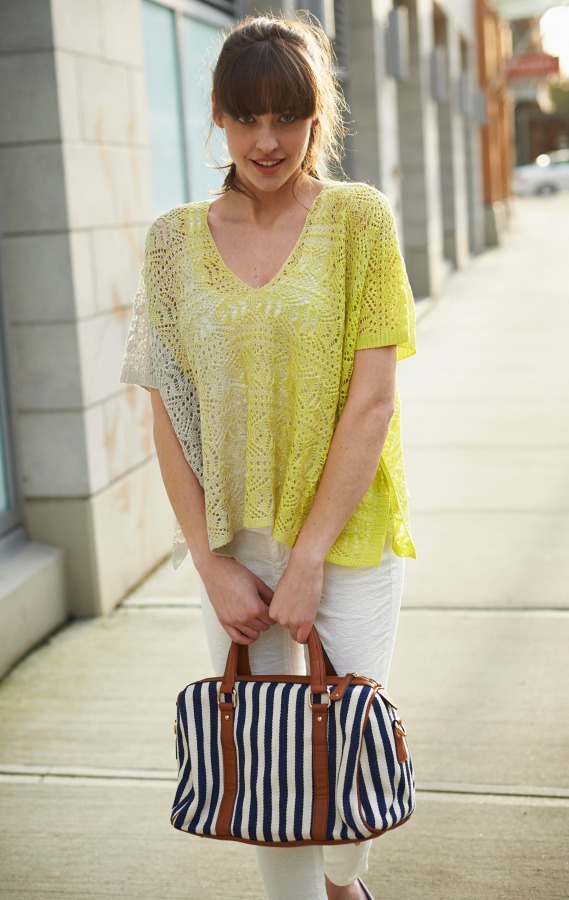 Outfit details: Poncho sweater, $79 $39, Jacquard pants, $69 $55
This is a tricky one, particularly if you're traveling on a chilly Vancouver "June" morning to a tropical paradise. So choose light layers that can be peeled off as necessary. I also always choose pants to wear on airplanes because they tend to be airconditioned into oblivion. You can always stash a light skirt or shorts in your carry on for your destination! A tote bag makes the best carry on - it's stylish like a purse and roomy like a backpack.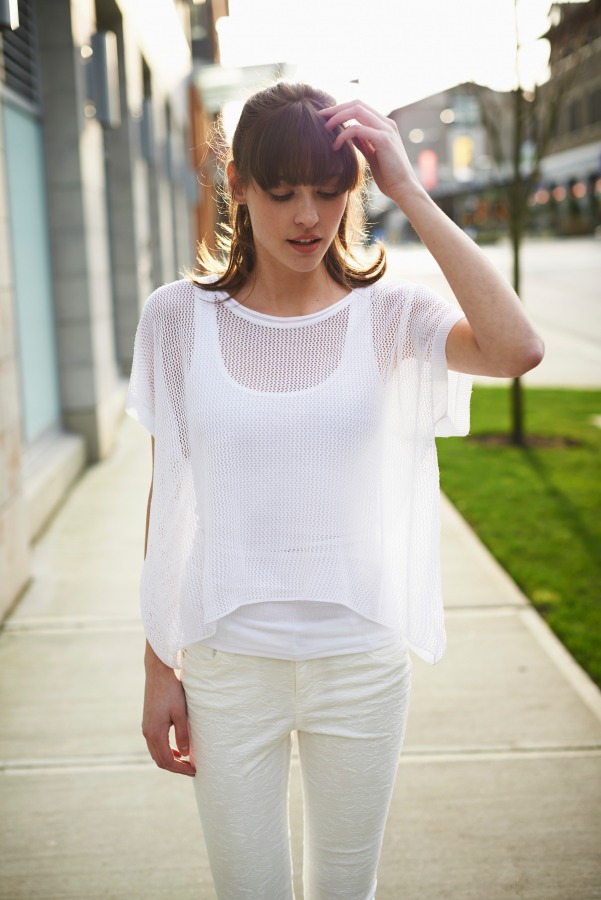 Outfit details: Sleeveless mesh top (also available in seafoam, acid yellow, coral, and black), $59, Jacquard pants, $69 $55
We hear this one a lot from women who want to stay stylish and cool, but prefer to keep their shoulders or arms covered. I recommend an all-white ensemble, which is very on trend for this season (see?). Cropped pants and a breezy, open weave top fit the bill perfectly, keeping you protected from the sun and guaranteeing you some style envy from your fellow travelers.
So, that just leaves me with one question of my own - what are you bringing me back from this fabulous vacation?