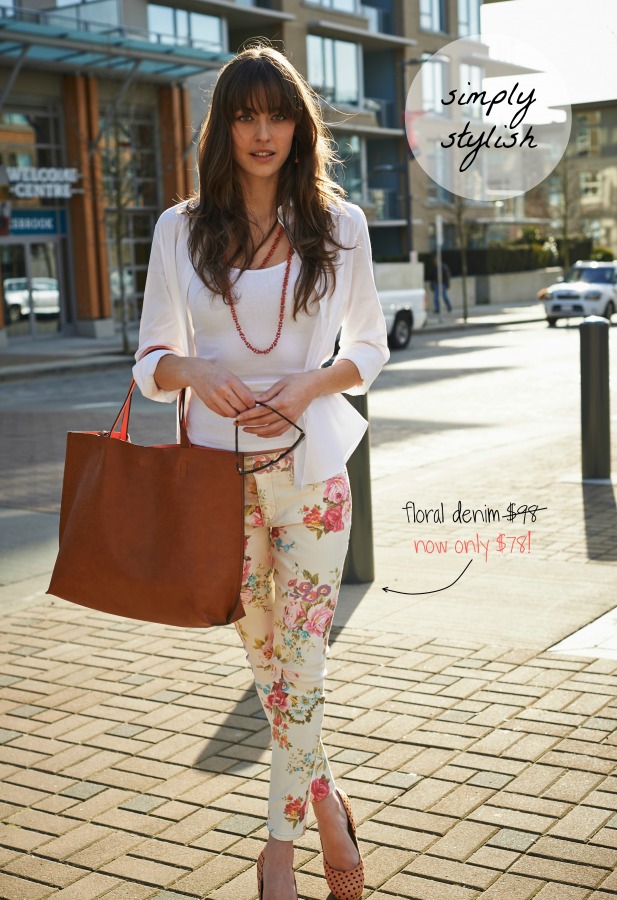 Spring dressing always promises fresh and fun colours, prints, and silhouettes to get excited about. So why is this the time of year that we start reaching for that tired, predictable uniform of cutoffs, plain tanks, and flip flops? It's all too easy to abandon creative, interesting wardrobing and revert to that old stand by because it's simple. But the fact is that your daily ensemble should excite and inspire you! It doesn't need to be complicated to look chic and pulled together.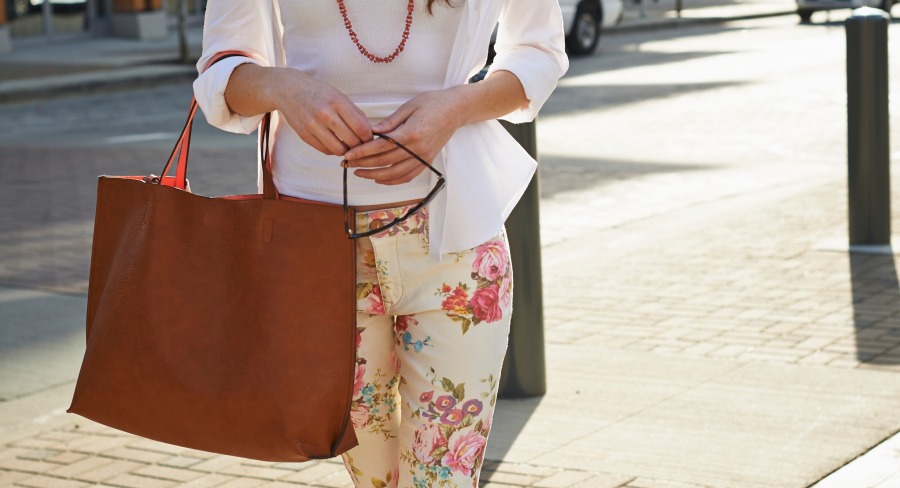 Before you reach for the cutoffs, try a fun twist on the monochromatic trend instead! An all-white look is especially popular for spring and summer - it will still keep you nice and cool, and is easily made fun and accessible with a pair of floral print denim. They work well with a plain white tank, and you can carry a breezy white button-down to transition this outfit into the cooler evening.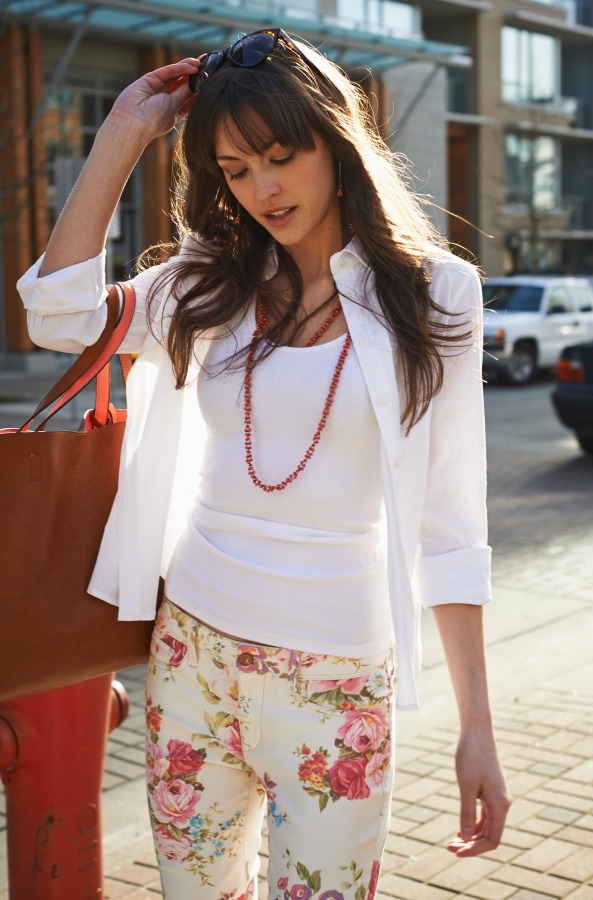 Outfit details: Plum slim fit button down, $59 (reg. $72), Floral print jeans, $78 (reg. $98)
And now, I have a very exciting sale announcement! Our most coveted jeans for spring, the floral print Mavi's and the coloured Yoga Jeans, have been permanently marked down! The coloured Yogas are on for $95 (regularly $120), and the printed Mavi's are down to $78 (regularly $98).