Linen is a fabric that, in ancient times, would have been worn by the wealthier class of society. In fact, it was a very important source of trade and commerce. Which might explain why we're all drawn to it. Of it's many beautiful qualities, durability and breathability insure it's a staple of the season. Plum has, once again, produced some jackets with simply exquisite fits. Lets look at these linen beauties, and what can be paired with them.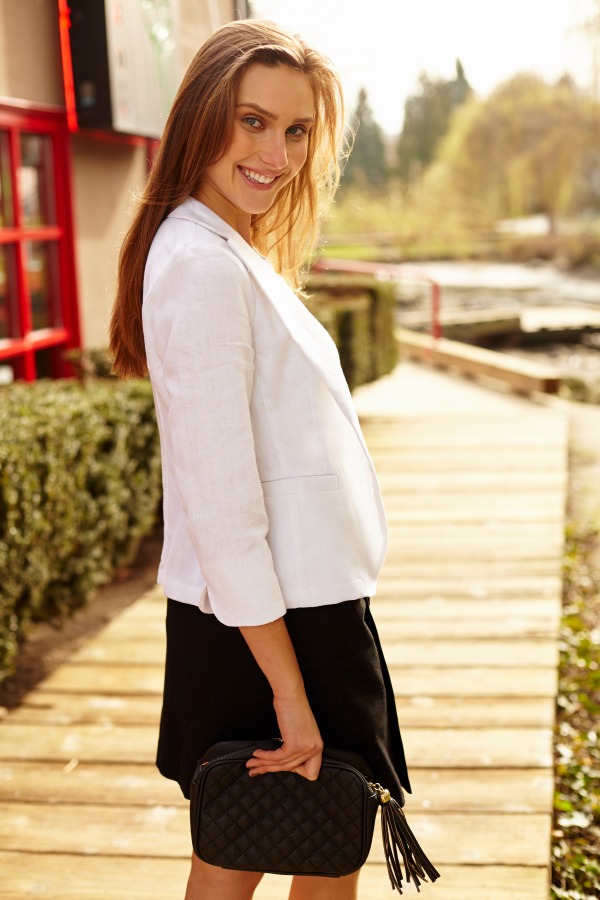 Above the beautiful front cover jacket in white. Put together with a black skirt and simple clutch. Linen's usual hue's are ivory, ecru and natural shades, however, this crisp white is such a great, light departure from the usual.
Tobias 100% linen jacket (mustard, black and white)$179
Tobias front flap skirt with buttons (black or off white) $88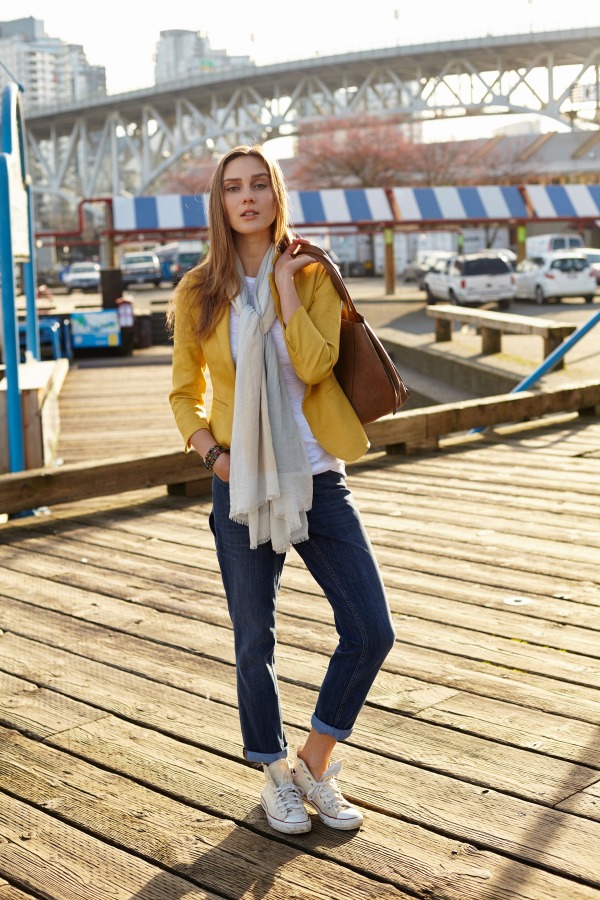 Despite it's noble past, linen marries so well with nearly all coordinates. Dress it up, or dress it down, it can easily replace a simple cardigan so beautifully without appearing too formal.
In keeping with the same, casual, cool vibe, the above tank is a wonderful, lightweight option if you choose to go the informal route. If you feel so inclined to remove your jacket, the back detail does not disappoint.
Kersh flower tank (warm white) $48
This sweet little, feminine dress combined with the linen jacket in mustard is such an airy, easy look. (Simone dresses always abundant in detailing and fit). Change the sandals to sling backs or heels and this look is great for school, the office or a Saturday brunch date.
Simone open back dress (ivory or navy print) $120
Despite Linen's regal history, it invariably provides for as many options as outfits you choose to create. Nefertiti would be envious!
Yours in Fashion passion...
Suzanne M.
Tobias....locally designed and made