Not just reserved for household chores, distressed denim has been reclaimed. New moms rejoice! These jeans are your uniform. What was once considered sloppy, tattered and torn jeans are easy to style, easy to dress up whatever your lifestyle.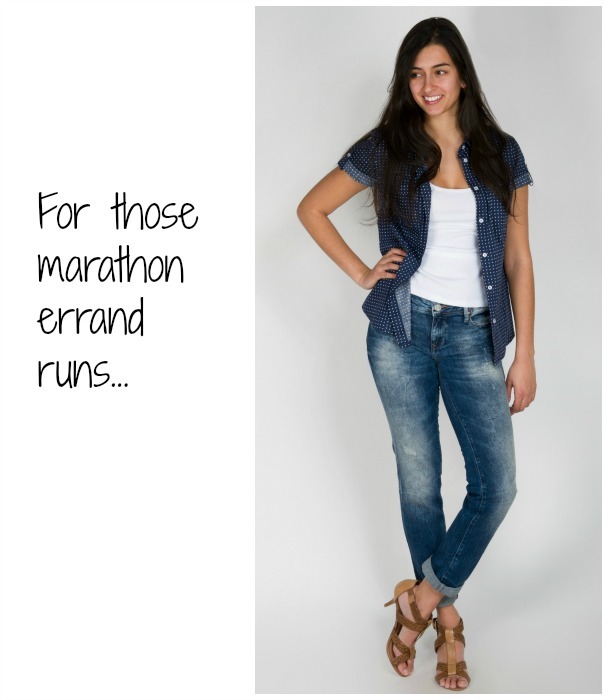 For those marathon errand runs, layer a shirt over a tank and roll your cuffs over your converse or sandals. In your large tote, bring along an extra t-shirt for any accidental spills, but relax about your jeans because smudges just blend in!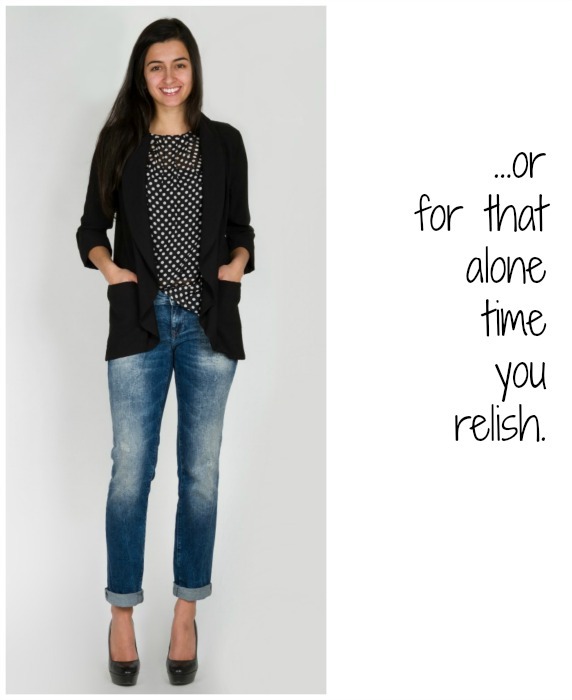 When you get to relish in a coffee date, half-tuck your blouse into your jeans and cuff your jeans to draw attention to your heels. Remember, the less you fret over the details, the more stylish they'll be.
How do you wear distressed denim?
Take a look at the distressed denim we have in stores and get inspired with our Pinterest boards.