A jacket can be creative or corporate, without sacrificing style or comfort. The Tobias One Button Blazer in brown works the trend where the jacket's cut is slightly shorter in the back and longer in the front. The one button closure also gives a flattering shape at the waist.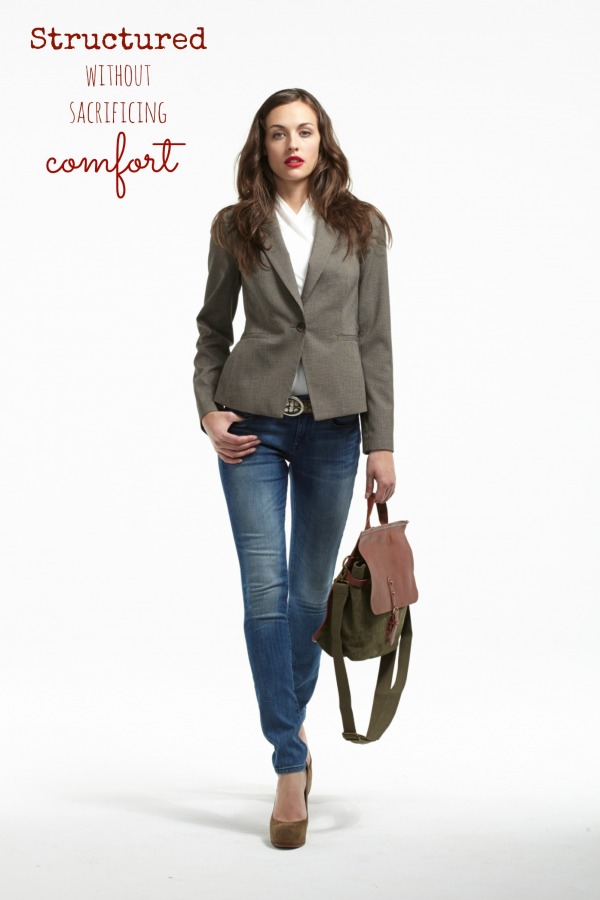 When put over a simple ivory crossover Top and skinny jeans, the jacket elevates the style of the outfit, making the look more structured without sacrificing comfort. (Lauren is wearing the Mavi Alexa skinnies in Mid-Vintage.) Suede heels and a canvas and leather convertible bag add personality, an asset in creative fields such as marketing and design. You will be relaxed and comfortable without losing any authority or credibility because the jacket pulls the look together.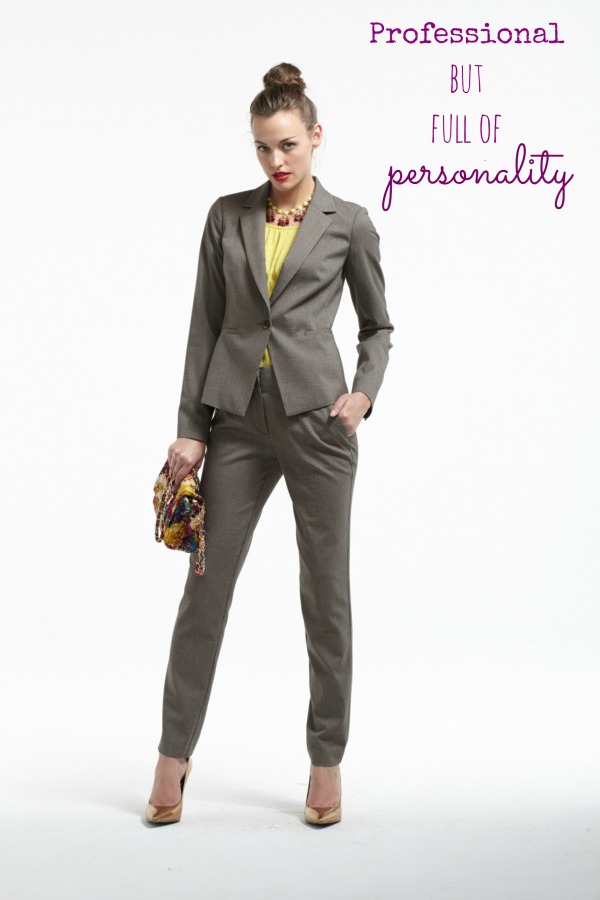 If you need a professional look, wear the jacket with the coordinating slim pants, and a top with a pop of colour like this Plum t-shirt with gathered neckline. Accessories such as this floral print quilted purse, a statement necklace and metallic shoes will add personality and show that you are not only on trend, but also media savvy and a creative thinker.
Many people resist wearing a jacket but it's actually a key piece in your wardrobe that works in any work environment, for any personality. Add colour and texture to suit your mood and environment, and pull your look together with a great jacket!