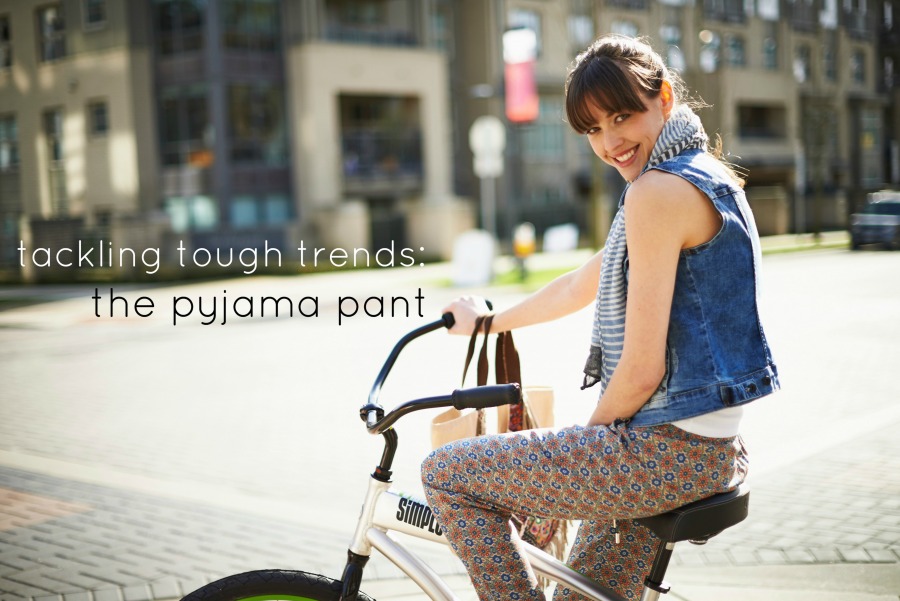 With every new trend comes a number of people who assert confidently "Oh no, I can't wear that," without even having tried it on first! New styles can definitely be difficult to sport right off the runway, but so much of fashion's fun comes from experimentation. To get you started on tackling tough trends, today on the blog we're breaking down how to style pyjama pants.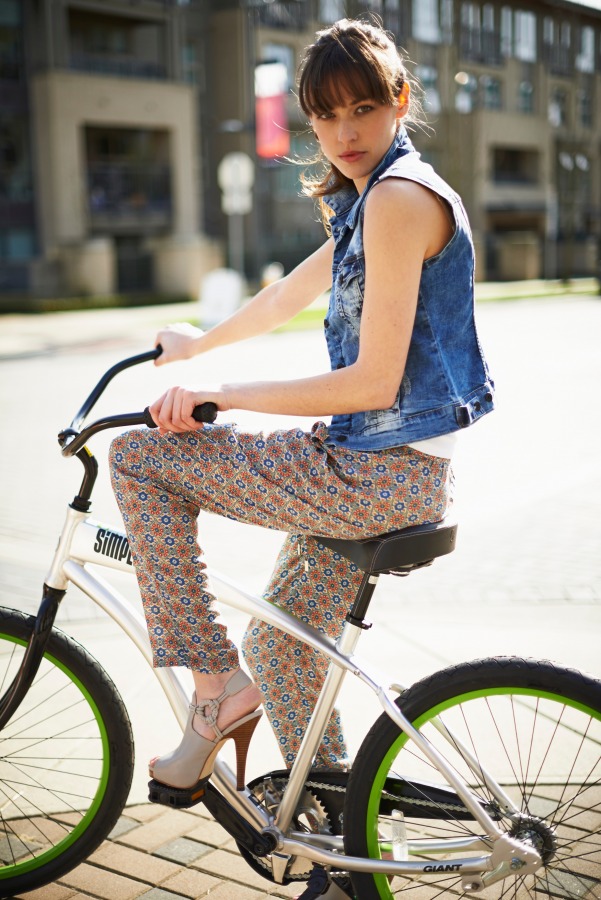 Outfit details: Slouchy pants, in blue and green, $75, and denim vest, $108.
Printed pyjama pants work exceptionally well when anchored by a crisp, clean white tank or tee. Opt for a denim jacket or vest to pull it all together. Try print mixing and throw on a printed scarf in the same colour family as the pants, or trade in a thinly striped tank in lieu of plain white.
This look works best with a pair of strappy heels. They elevate the look from I-just-rolled-out-of-bed to I-just-strolled-off-the-catwalk. But if heels are not your friends, go for a feminine flat (pictured below) or a strappy sandal for a similar effect.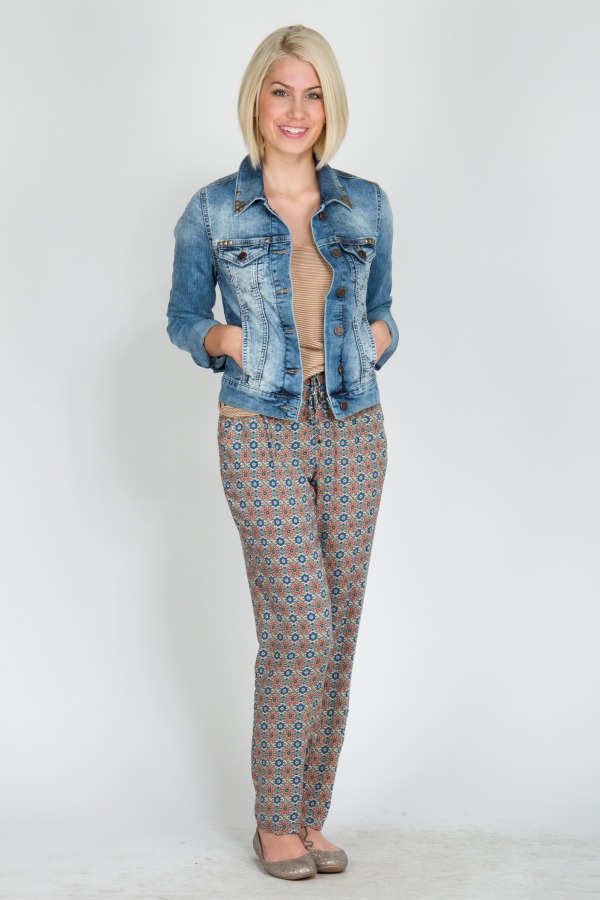 Outfit details: Slouchy pants, in blue and green, $75, studded denim jacket, $118, and low back tank, $32.
If you just aren't ready to step out in pyjama-style pants (yet! I will win you over one day), why not update your jean collection? From now until May 14th, buy a pair of black or blue jeans at Plum and we'll contribute $5 to the Cure Foundation to help fight breast cancer. Then, on May 14th, celebrate National Denim Day in your brand new jeans! Read all about it right here.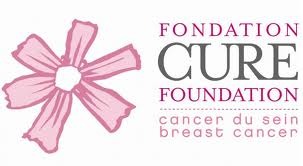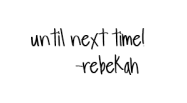 ... read the full post and reader comments