NEW ARRIVALS ALERT: If you're as much addicted to new arrivals as I am, head into Plum and check out the many new lines and labels! (be sure to check out the webstore as well)
When you're running late...but still want to look your usual fabulous self, what to do and how to cut corners? What else is there beyond, pull back ones hair? It's good to have some grab and go looks, just in case when you must also consider the weather, the commute or where you're actually heading. And remember, there's a fine line between the look of creative chaos and looking like you got dressed in the middle of a 3 year olds birthday party in an amusement park. So, don't try too hard to look perfect but, note to self, make sure things are brushed (hair, teeth and coat)!
Oh, the power of the flower...the 60's was full of them...what could be simpler. And the sweater, so soft you'd think you fell into a pile of kittens but with a hint of gold glitter threads. Once again graphic t's are a massive hit season after season for their ubiquitous nature. Tucked into a skirt or crop skinnies, and belted with a blazer, this, by all means can move from weekend to workplace.
Kersh rose fist t shirt (warm white) $54
Cream Fiora fuzzy cardigan (cream) $129
While dresses get the quick-one-garment award, it's hard to beat the pull on skirt for ease of coordination. Firstly, it's elastic waist makes fit and comfort a major plus, secondly, the tone is no challenge to match with nearly any shade. This skirt has slight metallics woven throughout. Great for Friday night fun or subtle enough for the office. Wear it with a turtleneck, throw a scarf on your neck and a Kersh cardi or blazer and you're done. Just as functional on the weekends with a jean jacket.
Be Young Uldora jersey skirt (light grey) $59
Aug 31, 2017 at 1:49pm PDT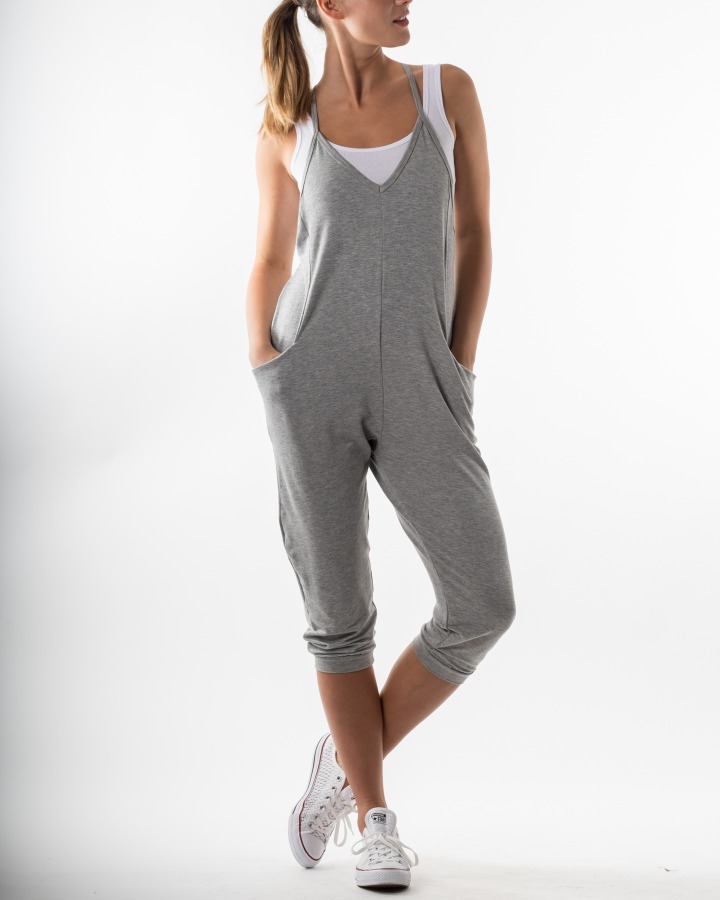 Jumpsuits have made a big comeback as of late and the one above has been sold out multiple times. It's hard to imagine anything easier for getting dressed. Although unless your work environment involves toddlers, generally speaking, this is a splendid choice for weekend and casual occasions.
Blazers have now moved into the status of basics. And what better than stretch! Never fear the extra servings of pasta from the night before, and comfort is the ultimate key.
ICHI Kate fitted knit blazer (black, dark grey or wine) $89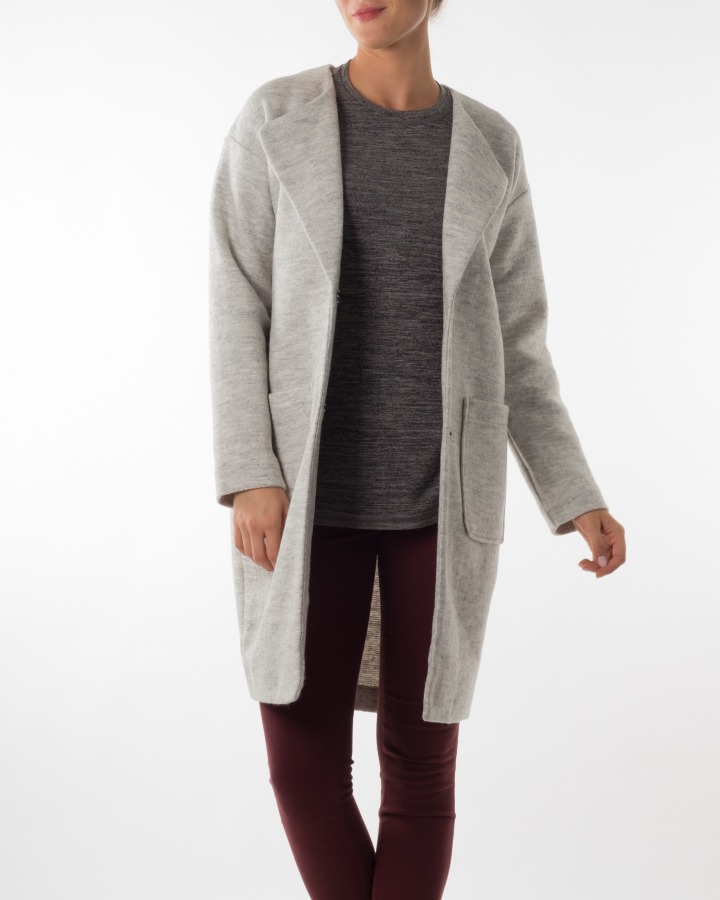 Perhaps it's a bit torturous to be showing a coat right now, however, this is just one divine coat and before long, we'll feel the chill upon us. And in recent years, I've realized at times they double as inner wear as well; a piece to complete the outfit, much like a long blazer. Made from 45% wool, 2 large patch pockets and 2 inner snaps for quick closure, this coat has just a luxurious texture.
ICHI Talin Ja coat (light grey) $109
Sunday was moving day or a sick day...or for whatever reason Monday now feels like something you'd like to take a pair of scissors to. Running late, running out of time and patience, you pull back your hair, skip the mascara and throw your 'office' shoes into a bag and run. Try to think about this sweet quote: "Some of the secret joys of living are not found by rushing from point A to point B but by inventing some imaginary letters along the way" ~ Douglas Pagels. And just remember, there's always Tuesday, we get to try again.
Yours in Fashion passion...
Suzanne M.
... read the full post and reader comments