One of the biggest trends for spring is feather jewellery. It might seem like a walk on the wild side, but it can actually be very wearable. No doubt about it, a feather necklace or pair of earrings is a statement. So if you're uncertain, keep the rest of your accessories more minimalist and use a simple outfit as your backdrop.
Don't be afraid to try feathers on unexpected outfits! (You can do this in the privacy of your own bedroom. If it doesn't work, no one is the wiser) Just experiment and have fun!
Here is a great example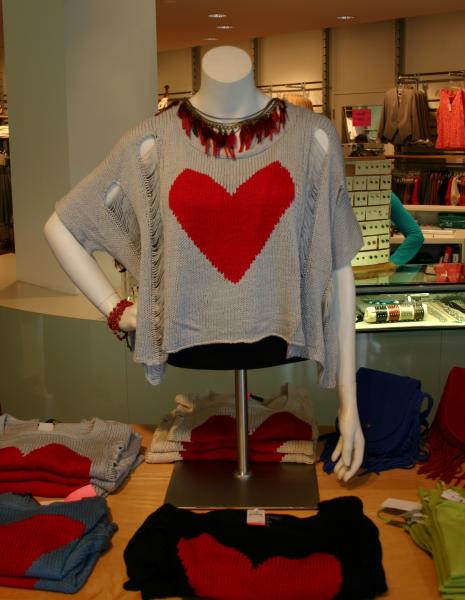 Big Heart Sweater Available in Black, Blue, Cream, and Grey, $49
I went to our Granville Street location (Granville at 12th) to check out how the gals were showing off all our fabulous feathers. I looove this look! A chunky yet lightweight spring sweater - a little too girly for some with the big red heart - gets a funky boho edge in a snap.​
When you get a little more comfortable with feathers, you can go even bolder. Layer your necklaces over a printed maxi dress for an effortlessly original style.
Multicoloured Print Maxi Dress, $98
And now for the really fun part! Because we know that embracing a new trend can sometimes be tricky, we at Plum have decided to give you a little help.
We want to give you a gorgeous feather necklace absolutely, completely, 100% FREE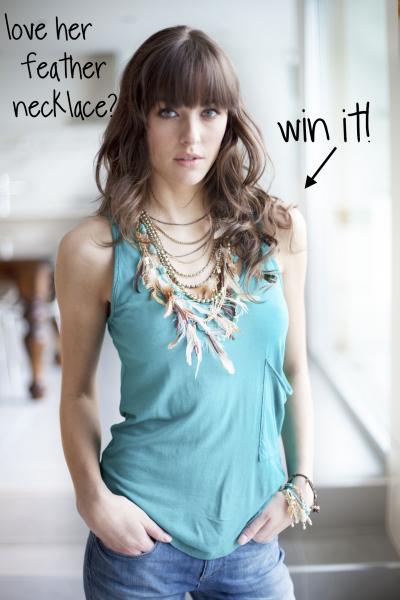 Just fill out a super short survey for us before May 7th and you'll automatically be entered to win!
Good luck and thank you to all participants!
Find the survey here: http://plum.ca/i.cfm/p/survey/sid/84
Special incentive for earlybird entries (Before Tuesday, May 1st at 5:00pm) - you'll also be entered to win one of three of these adorable chubby change purses! The neon brights make them easy to hunt down in a big purse (if yours happens to be somewhat black hole-like, as mine does).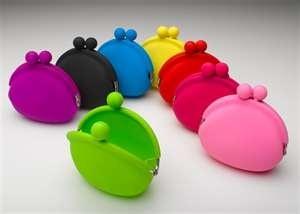 These cuties are regularly priced at $12 each, available in store in all the colours you see here.
Prize must be picked up in store.