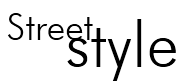 Well, hello there! For our blog post this week, we've been taking to the streets of downtown Vancouver in the name of style! Photographer Richard Dolmat and I were pounding the pavement in search of fun and unique styles to document for No Guru.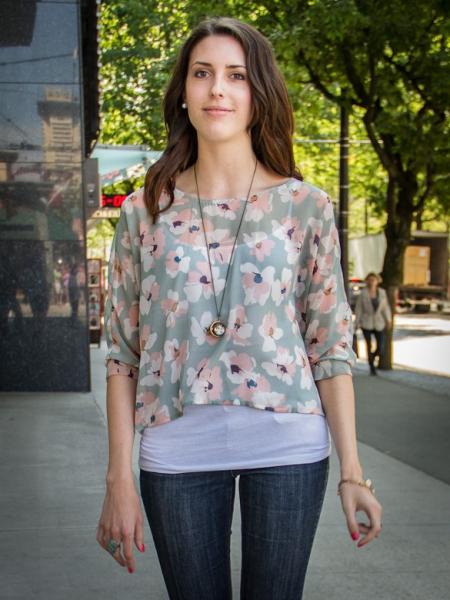 Here's me, getting the ball rolling (and/or getting in the way of the photographer doing the test shot)
While there were those that breezed right on past, leaving my "I love your outfit!" trailing behind them, we did find some cheerful participants and some notable style to document.
So, without further ado, here's your outfit inspiration for the day!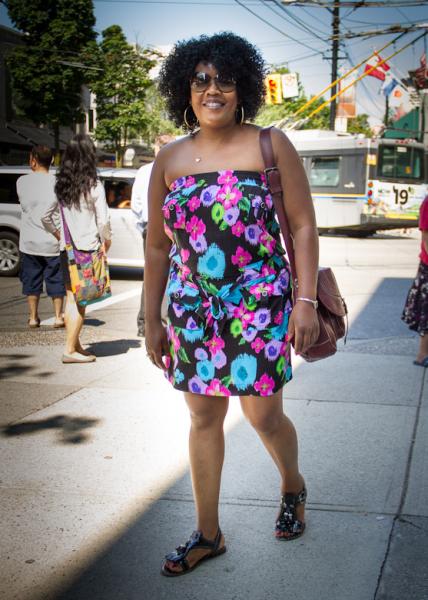 Neon floral? Colour me green with envy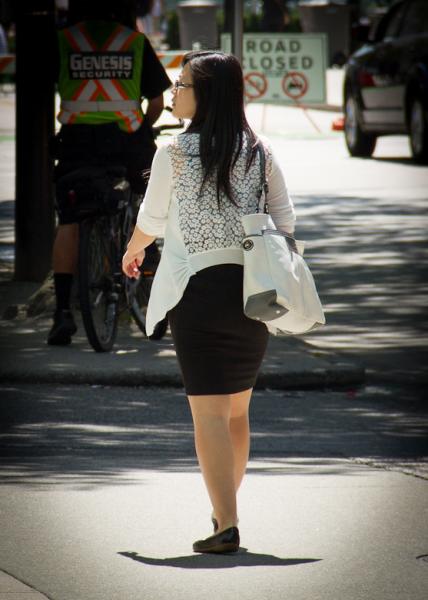 I spy with my little eye a gorgeous cardigan from Plum.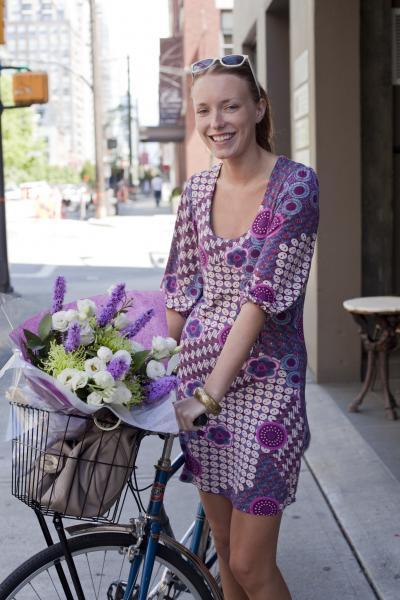 That's what I call a dedication to coordination. Love everything about this pic!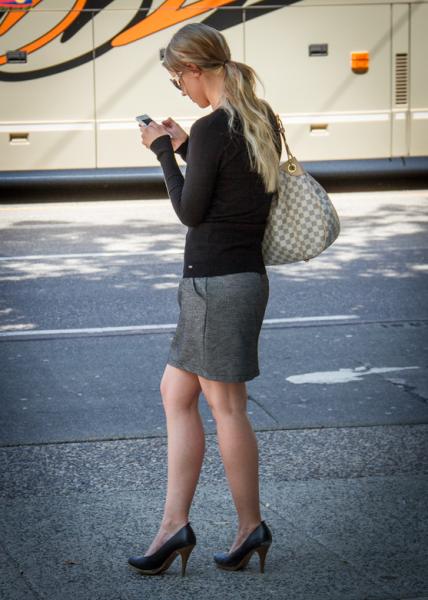 I love colour in all its forms, but sometimes you forget that neutrals can pack a 'wow' factor too.
Coral and green make a great colour combination.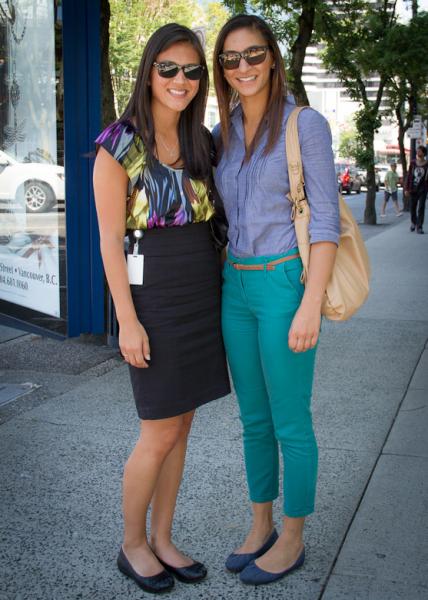 Two fashionistas (and two very different looks) at once! It just goes to show, there are lots of ways to be stylish.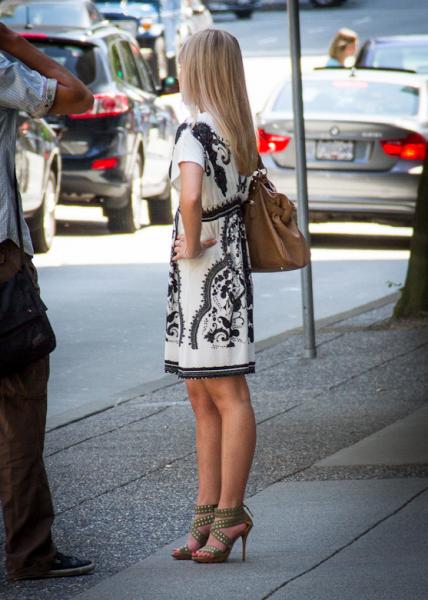 A boho-chic dress is toughened up a notch with these stilettos.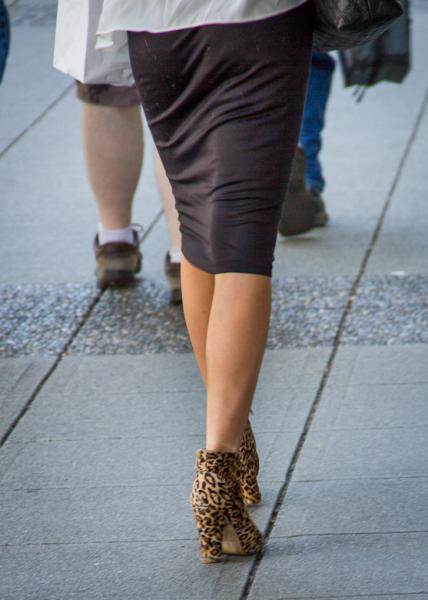 If shoe envy is the sincerest form of flattery, this gal should feel very flattered.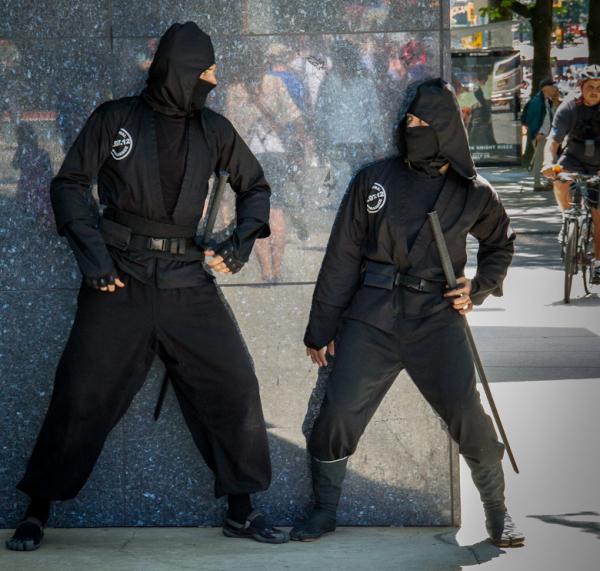 We also bumped into a gang of roving ninjas! One even climbed a tree. Gotta give them props for running around in all black in July. Hope those ninja suits breathe!
Scoping these street styles gave me a chance to reflect on all of the big trends that we saw over the spring and summer. Neon, florals, coloured denim, beautiful bold prints, we saw a bit of everything! But what I'd really love is to see some of the great styles you've been sporting this season!
E-mail me a photo of yourself rocking a spring trend (along with your permission for me to post it) and we'll consider posting it on No Guru! If you've got style, help spread the wealth ;)
E-mail photos to rebekah@plum.ca
Or if you just want to weigh in on your favourite trend from spring, you can leave a comment here, on our Facebook page (facebook.com/PlumClothing), or tweet me @PlumClothing
And if you like street style, here are some other great Canadian blogs you should definitely check out:
Danna from Halifax has a great eye for street style and documents it (as well as other musings on fashion and beauty) on her blog, YouLookFiiine
Stefania writes her street style blog, Textstyles, out of Toronto. Textstyles is very visually interesting and definitely merits a look-see.
And for Vancouver style, StyleQuotient is a must-see. It's a beautiful website featuring stunning fashion photography.
Have fun!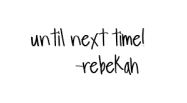 Click the above link to check out our fabulous new sale prices!