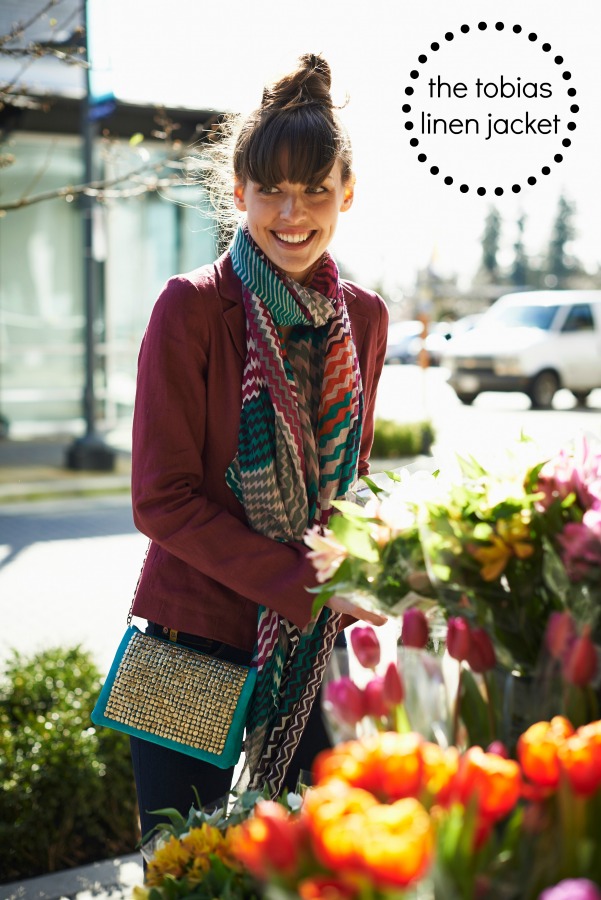 Our Tobias linen jackets are a perennial favourite among our customers and staffers alike. This style works as a fun alternative to a suit jacket and as a light outerwear layer, making it a perfect transitional piece for spring. Versatility, thy name is linen!
Previously, we've seen a lot of linen in neutral, earthy tones. But with bright hues dominating on the runways, in the streets, and let'sfaceit, in our hearts as we wait out winter, I can't keep ignoring my craving for colour.
And whoever said you had to choose between the fabric and the colour of your dreams anyway? Plum's latest linen jacket is now available in lush Mulberry, warm Mustard, and a classic neutral!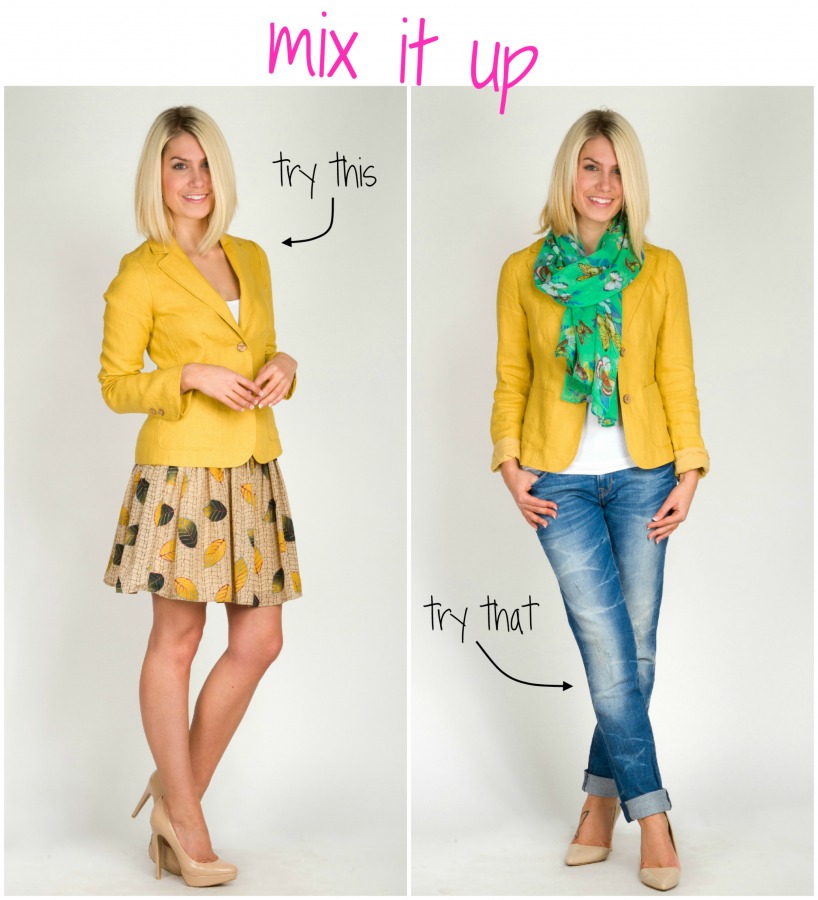 (Left) Tobias linen jacket, $189. Leaf print skirt, $75 (Right) Butterfly print scarf, $28. Boyfriend jeans, $108.
A tailored jacket like this one is an excellent wardrobe building block. This little number really ties outfits together. Pair it with a printed skirt for a unique and timeless wedding look. Swap the skirt for boyfriend jeans and run the Sunday errands in style and comfort.
How do you love rocking a fabulous spring jacket?