For this spring and summer, think eyelet lace, candy-coloured pastels, and sheer, flowy fabrics. This look has been all over the runway lately. We like Ralph Lauren's Gatsby-esque take on it.
Check out his Spring 2012 runway show
If you're not about to strut down the catwalk, you can find many wearable alternatives at Plum this spring that have that same gorgeous, feminine movement.
It's not about being over-the-top girly, it's about having fun and being playful! It's about trading in your heavy winter knits for light spring florals and helping you rediscover your own lovely stems. This look is great for anyone who doesn't vibe on the colour blocking and larger-than-life tones that are also very popular right now.
Elle Canada this month called the romantic look "sweet but chic," which I think captures it perfectly.

Ruffle Bodice Dress, in Tan/Coral and Black/Coral, $135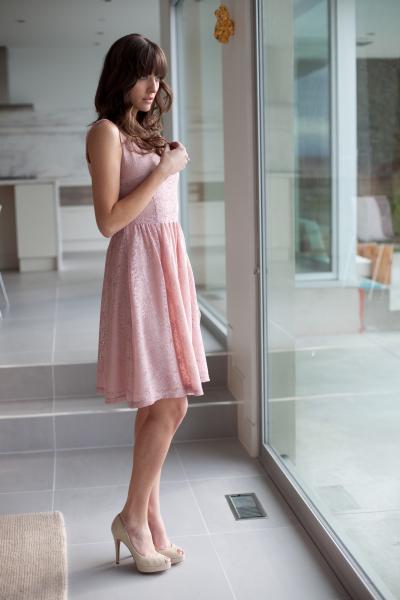 Sleeveless Dress with Full Skirt, in Rose, Black, and Off-white, $129
Dresses like these look amazing with a nude-coloured pump, like the one in the photo above. These understated shoes elongate the leg and -bonus- the colour can be worn morning 'til night.
Chunky chain necklaces, exposed zippers, and small studded accents prevent this style from looking like it's en route to a little girl's tea party. You can even try leather fringe accessories, like we saw in RL's spring show (link above) although, admittedly, that is a liiiittle bit trickier to pull off.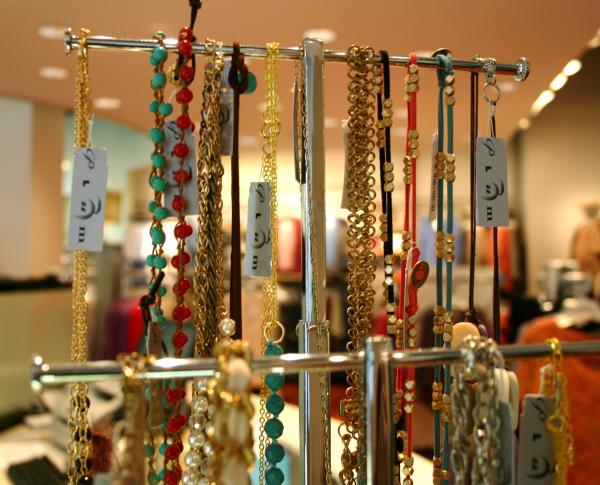 A safe starting place is a dainty chain necklace. This is just a small sampling of all of the gorgeous jewellery at Plum. We've had tons of new arrivals in the last week, so definitely come by and take a look!