While it's too early to wear spring fashion from head to toe, we can't help but want to put on something lighter and brighter. With the official start of the season over a month away, here are three tips on how to start transitioning your wardrobe over to spring: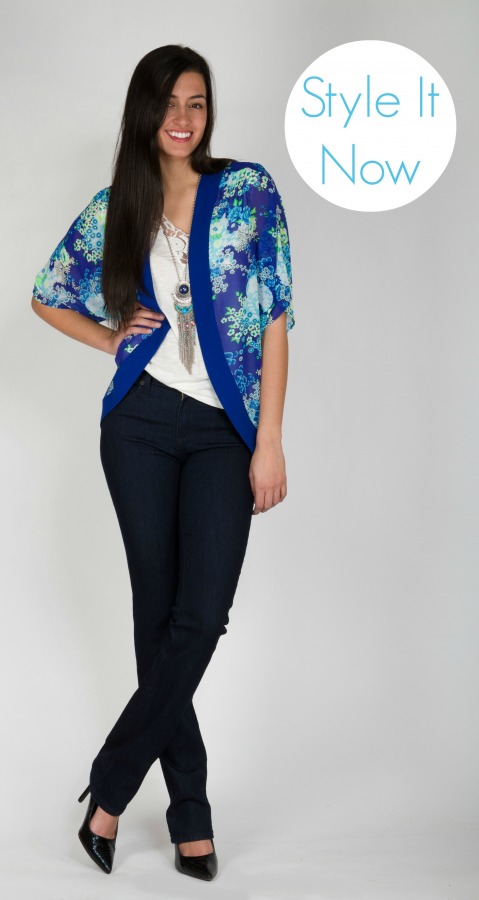 Brighter Colours: Start by incorporating more vivid colours into your outfits. Here we paired the Plum Kimono Cardigan with some dark denim for a pop of colour. For later in spring, we paired it with some white boyfriend jeans to brighten it up.
Lighter Layers: Lighten up your layers with some spring fabrics. To wear the Kimono now, we layered it over a thick cotton top but you could even layer it over a longer sleeve shirt if the weather is cooler. Later, wear it over a simple ribbed tank like we've shown below.
Updated Accessories: Update your accessories to satisfy the spring trends you're coveting. In small doses, we can fully embrace the coming season. Now, we signaled the shift to spring with a fringed pendant necklace. For later in spring, some fine layered charm necklaces complete a breezy look.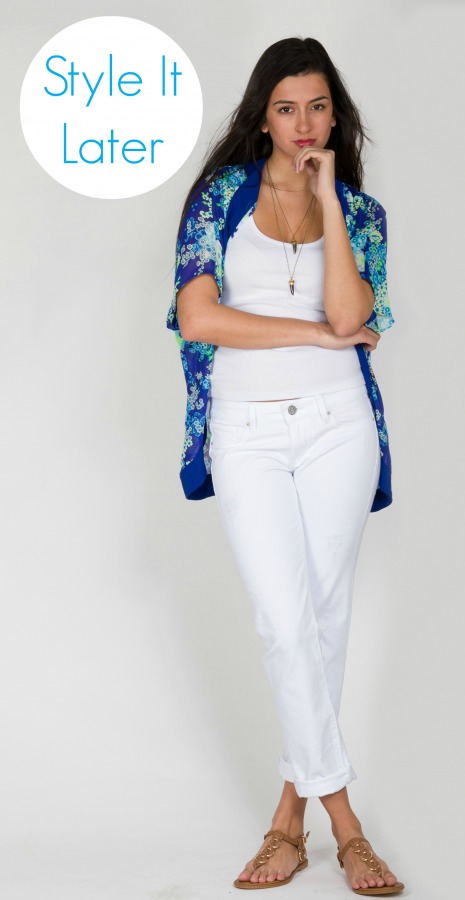 What are looking forward to wearing when it warms up?