If you're old enough to remember the 'Colour me Beautiful' days of the 80's, where 'getting your colours done' was the buzzword of fashion and 'colour parties' were as popular as Tupperware, you've probably since dismissed the idea as just another pop culture fad. While it's true that the idea of sticking to just the colours in your swatch wallet forever and ever has (amen) gone out of style, it's also true that the effect of wearing a good colour for you has never been more relevant. Here are the top 5 reasons you should consider taking the leap into 21st century colour.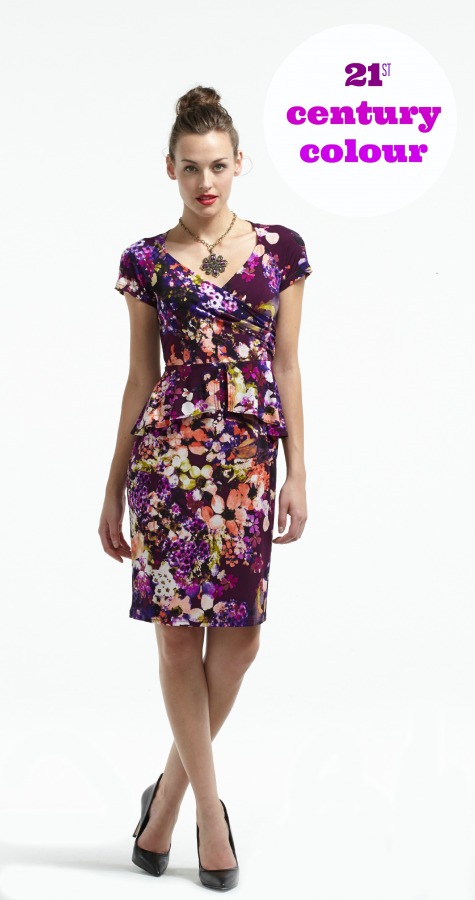 1. It's hard to argue with science. It's still a fact that colour and light interact with our skin tone. Some colours produce a healthy glow and some colours can make you look ill!
2. The colour systems have evolved over time. Instead of just the four seasons, there are three dimensions of colour to consider, which produce at least ten different colour palettes and everything in between. It's possible you're not exactly where you thought you were; for example, if you were classified as a Winter in the old system, you might actually be a little less intense, a little warmer, or a little more intense than a single palette can allow.
3. Colour is always evolving; the elves at Pantone sit down a few years ahead of us and concoct new variations on the basic rainbow. The fabric manufacturers pick up the colour, then the fashion houses, and finally the mass production spots. For a good primer on this, just watch Meryl Streep's monologue on cerulean blue from The Devil Wears Prada. If you don't know your colour dimensions, it can be tough to distinguish which new colour trend is good for you.
4. We are always evolving as women! As we age, our skin, hair, and eyes change colour, often softening or becoming more textured, which can call for a shift in colour. What suited you when you were 20 might not suit you now.
5. Finally, colour is fun! So often we default to black, grey, or another neutral because we perceive that it's 'easy.' Knowing your colour dimensions means that you'll always look healthy and glowing in the colours you choose, and it also makes shopping easier because you can identify which colours available in the stores will work for you.
Over the next few weeks and months, keep your eyes on the blog and other posts on the website for more information. Learning new things about colour is just one of the ways we're learning to help you 'dress with purpose!'