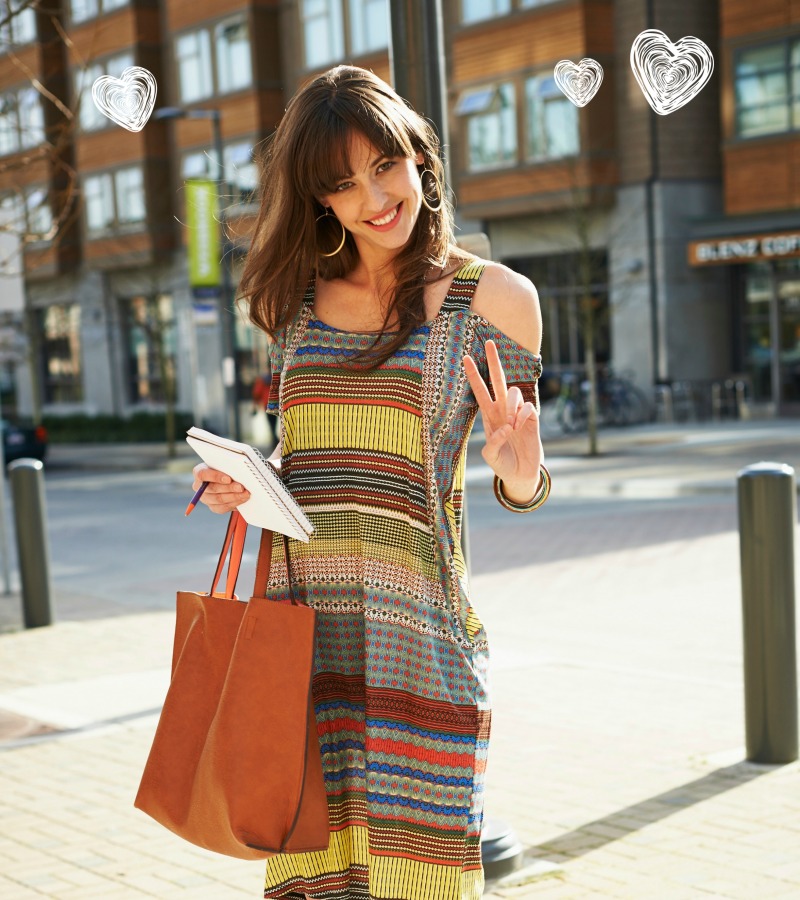 There are few feelings as frustrating as the one you get when, rifling through an entire closet full of clothes, you realize you don't have a single thing to wear. Typically (in accordance with Murphy's Law), this will occur on the morning when you're already running ten minutes late and simply do not have time to painstakingly coordinate an ensemble.
Stop the cycle of less-than-perfect outfits (you deserve better) by investing in at least one amazing printed Simone dress. For a go-to look, choosing a dress in lieu of separates makes sense because it eliminates the hassle of mixing and matching. Find one you feel great in and that's a ready-made outfit for those 'nothing to wear' days. I recommend opting for print - it adds instant visual interest, making you look far more put together than you might feel.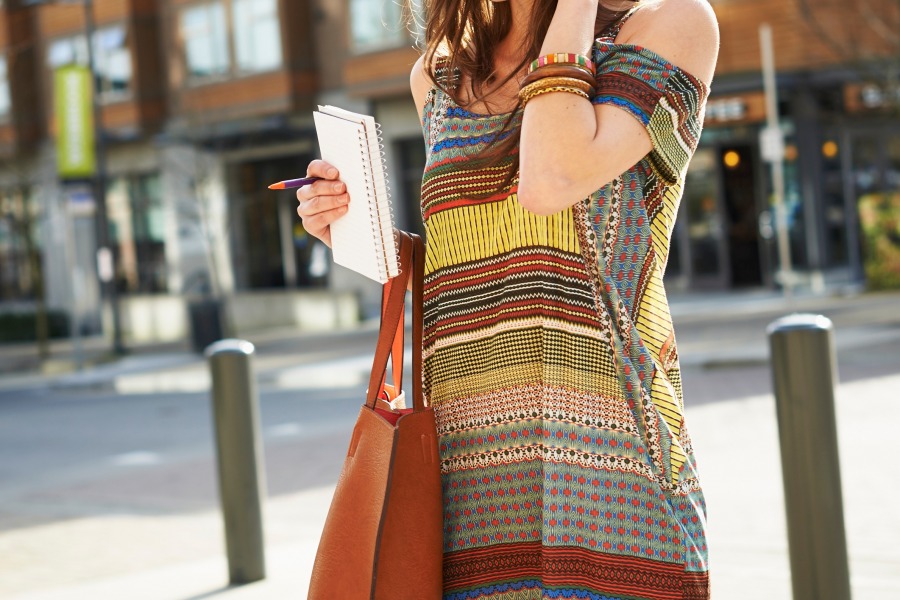 To complete your look, choose simple accessories that make a statement. Bangles are always a good choice, because you can add and subtract them to customize as necessary. Then add a pair of pumps or strappy sandals and voilà, you're ready to run out the door.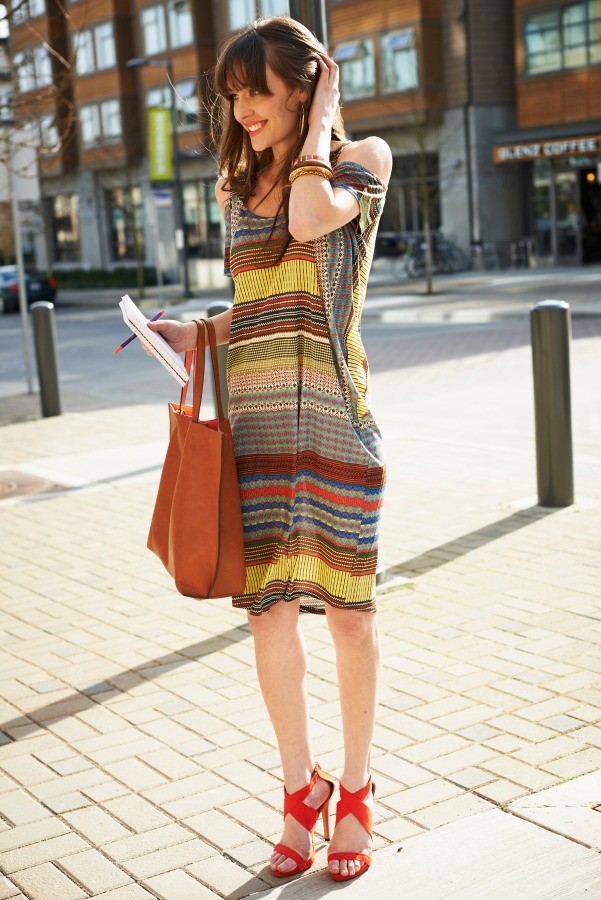 Outfit details: Simone peek-a-boo shoulder dress, $95 and Tote bag, $52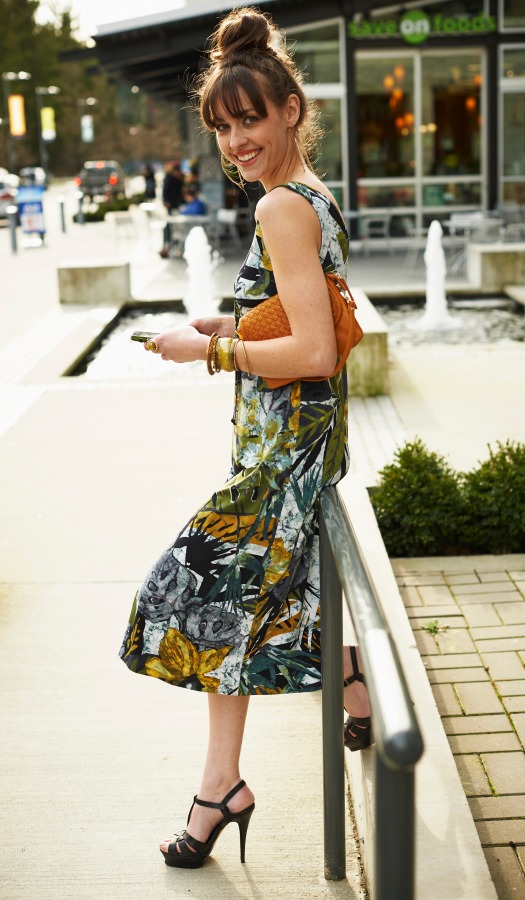 Outfit details: Simone long dress with gathered keyhole, $110 and Woven crossbody bag, $39
Now for some Plum news! It's that time again! May is Big Sisters month at Plum - every year, we host an in-store campaign to raise money for this fabulous organization. It's simple: you donate a toonie, you get a chance to win a shopping spree at Plum! Now that's a win-win-win situation.