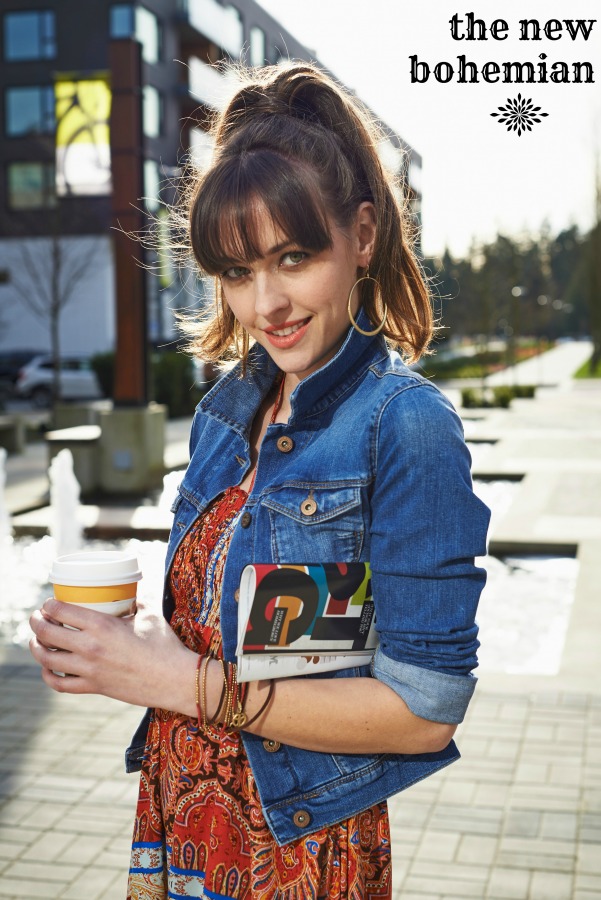 Printed Simone dress, $98 (coming mid May!), and denim jacket, $98
One of the greatest things about fashion is that it allows us to embody multiple personas - you can reinvent yourself as often as you like, often with a single garment. For example, the bohemian vibe has always appealed to me, and I love wearing boho pieces because it is a departure from my usual uniform (tending toward the preppy side of the style spectrum).
The bohemian look is one that's a little more carefree and a little more playful, and this season it's been given a chic reincarnation. Picture a flowing, boho-inspired dress like the above Simone number, balanced with a pair of sexy, modern heels and an of-the-moment 'do, like the high pony our model is sporting!
Show off your playful side by flaunting the new bohemian look this spring!
Shop the boho look: (L) Maxi dress, $89 and denim vest, $108. (C) Simone flared hem dress, in black and blue, $129. (R) Maxi dress, $89.
What styles do you love to experiment with? I'd love to hear from you! You can leave me a response here, on our Facebook page , or on Twitter @PlumClothing.