Who doesn't love matchy matchy? Plum's annual campaign to support BIG SISTERS is now in full swing and when you donate $3.50 to Big Sisters Plum will match every donation (up to $35)...Because matching is important! The goal is to help BIG SISTERS match two big and little sisters! Plus....be entered to win a $1000 wardrobe from Plum...yes A $1000 wardrobe! In honour of Plum's 35th year...Happy Birthday Plum! What a great way to celebrate! Note: only donations made in one of our Plum locations will be entered into the draw.
A recent fashion news story stated the day of 'trends' is all but gone, that we create our own individual trends, thus no longer requiring fashion hierarchy dictating what we must wear. However I then discovered yet another story about an ecommerce retailer who's latest trend set the web on fire by stating they are now selling 'puppies' alongside accessories. After I picked my jaw up off the keyboard, the article later stated it was a fake ploy to draw attention to animal welfare issues. I love puppies, but prefer mine on the end of a leash, not delivered in a Fedex box! So,if you're of the 'trend' camp and like to see new, exciting, fresh ideas on the fashion front OR you see things more in a classic way...linen is a great seasonal choice, It exudes class without being pretentious but provides a great canvas for your trendy additions. Here's what some of Plum's very own staff (the experts) have to say about it: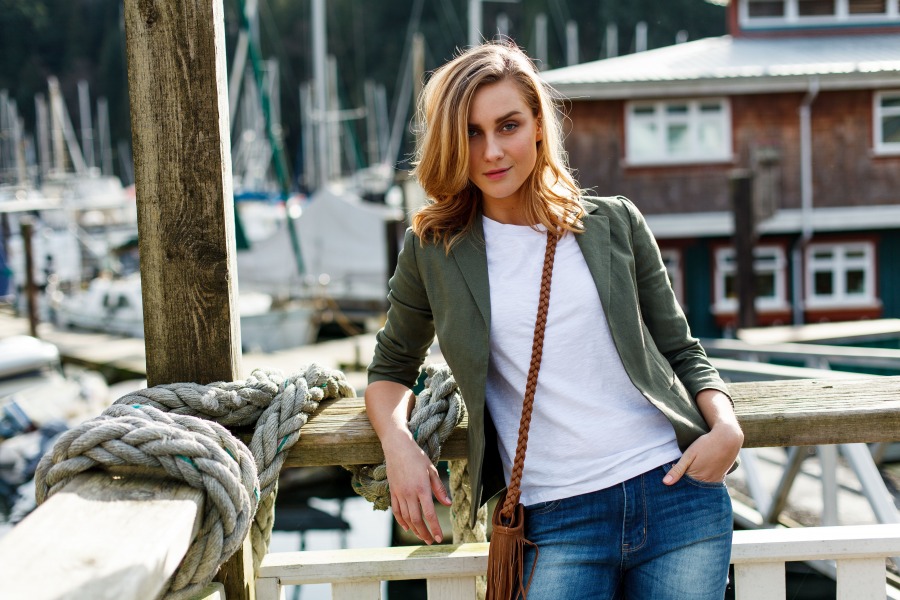 Graciela said: "It's elegant, sexy and versatile". I agree Graciela, this jacket is all these things. Hard to abandon the blazer for the summer but the breathable nature of this fabric makes it possible to extend the wear into the warmer months.
Tobias linen jacket with welt pocket (caramel, khaki or natural) $185
Allison said: "I tried on the top and pants together to get an idea of the fit, without the intent to wear them together, but they actually made a great outfit. I added a long necklace and it was fantastic!"
The function of these summer neutral colours are indeed wonderful together and yet the benefit of blending them with your existing wardrobe pieces, also makes them a must for the season. The washed fabrication of many of the co-ordinates, makes them softer to the touch. Worn simply or adding (as noted) some bold trendy jewelry punctuates your look!
Plum relaxed washed linen pant (black,grey or oatmeal) $82
Plum washed linen tank top (black, grey, oatmeal or white) $59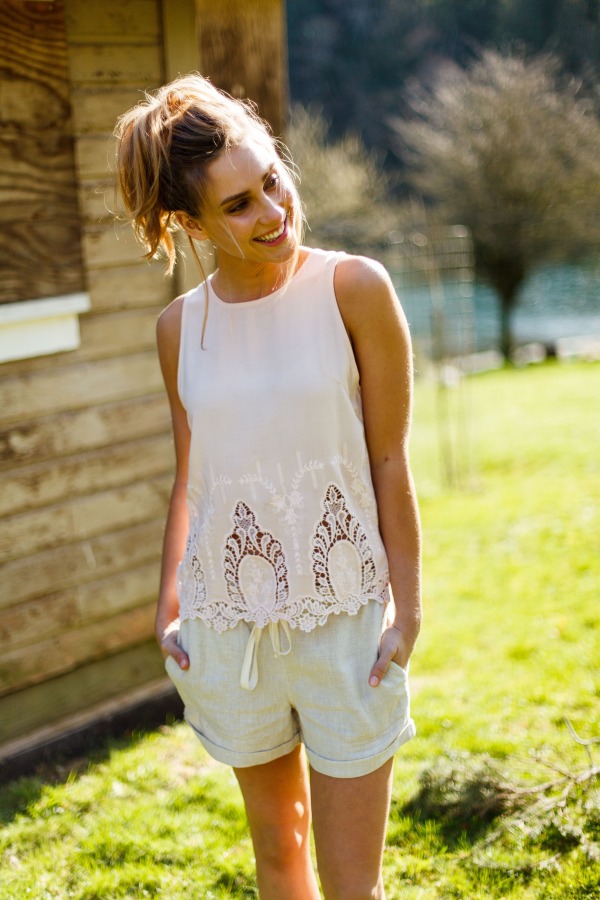 Kayo said: "it's a 'chic' hippy look"
Of course we soon head into the nearly unbearably hot season where shorts are almost the only option. What's great about linen shorts is they offer a bit more of a 'grown up' style. Great for festival season, however, a trendy way to wear them is with heels or strappy sandals and a long, light weight vest or kimono.
Plum washed linen shorts (black,grey or oatmeal) $65
worn with:
CM shell top, button back, lace bottom (cupcake) $55 (100% rayon)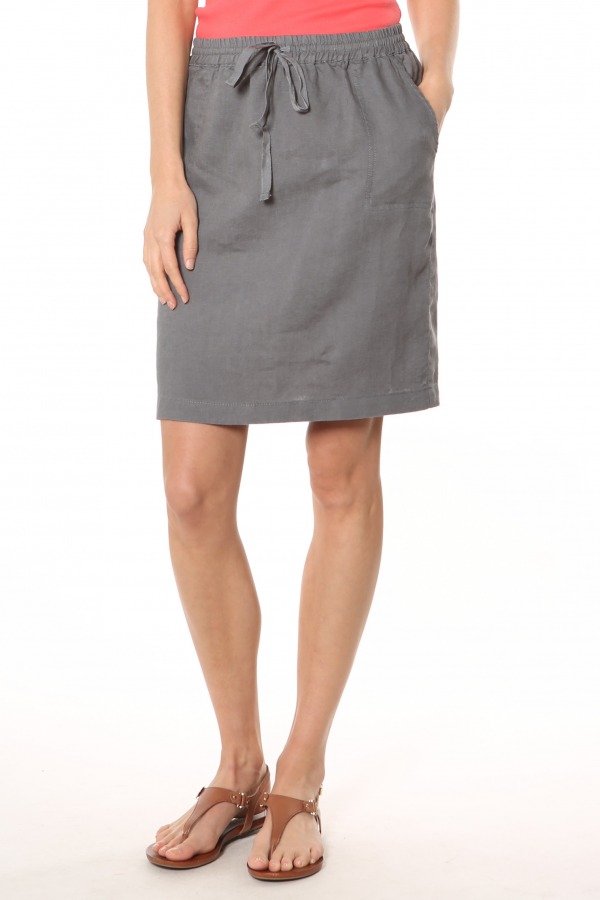 Naomi said: "it wrinkles but, like me, they earned it by living and loving life". Linen is definitely livable, breathable, loveable!
And let's not forget the skirt because while summer suddenly descends upon us, we are still on the job. A great co-ordinate for the office, school or the weekend wardrobe. Yes it wrinkles but, this is part of it's easy going, aesthetic.
Plum washed linen drawstring skirt (black, grey or oatmeal) $69
The earth inspired colours of the 'exclusive to Plum' linen collection, blends so seamlessly into the season at hand. Whether you decide to dial up the daring and add bold accessories or choose the minimal route, linen is an essential for the season.
Remember; being yourself is a trend that never goes out of style!
Yours in Fashion passion....
Suzanne M.
ps, don't forget Plum online is open 24 hours a day...