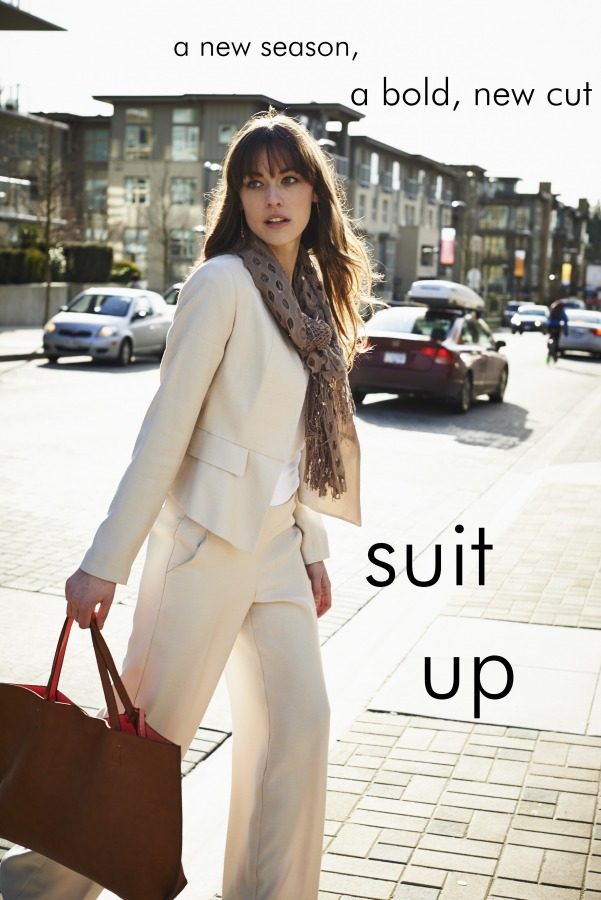 If you work in an office or otherwise professional environment, chances are you have a kind of unofficial work uniform that you rely on to dictate your wardrobe choices in the early AM. Which means (if you're anything like a certain blogger who shall remain nameless) that sometimes you find yourself stuck in a dressing rut. But dressing professionally certainly doesn't mean you can't be creative - and turn a few heads at the office while you're at it!
So yes, suit up for work if the environment requires it, but this season, kick the uniform habit with a fresh new suiting option! Plum's line of Tobias suits offers silhouettes to 'suit' (had to) every personality.

Tobias Jewel Neck Jacket, $189, and Side Zip Pants, $98
I love this suiting option for two reasons. 1) The jewel neckline is a refreshing change from the lapels on your standard jacket (this jacket also looks impossibly chic over jeans), and 2) Those clean, straight lines on the pants elongate the legs - we're talking legs for days, maybe even weeks.
For an updated and professional office outfit, I'd pair this suit with a collarless blouse in a bright colour or print, like this cobalt blue floral. If you prefer the lighter colour of the suit (first picture), try a similar blouse in a coral shade instead.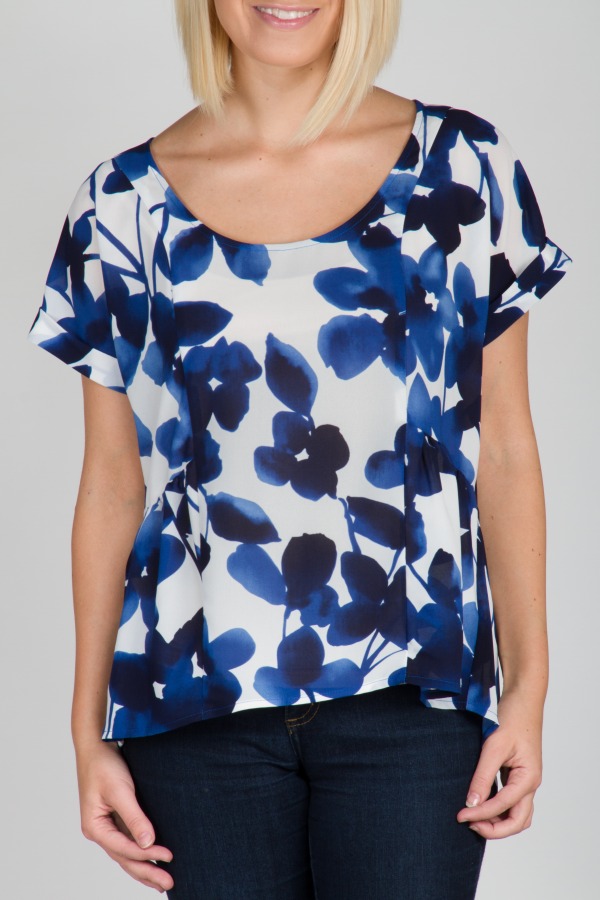 Plum Scoop Neck Blouse with Cap Sleeves, $65
How are you planning on reinterpreting the traditional suit this season? I'd love to hear your ideas!