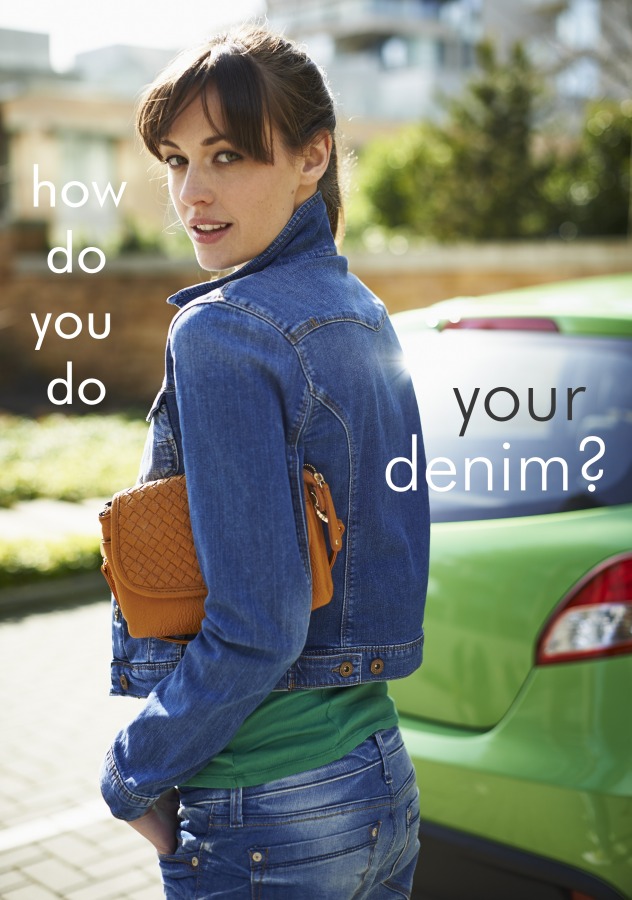 Mavi Denim Jacket in Mid Nolita (pictured), Nile Green, and White, $98
It often seems like we live with unlimited options, for everything from our coffee order to our shade of lipstick. But, until relatively recently, this array of choices just didn't seem to extend to our jean collection. Sure, we had blue, black, boot cut and straight leg and...um...ok, that's about it. Functional? Yes. Boring? Mmm..a bit.
Happily, the tides of style have shifted in recent years! We can now customize our look with denim in colours, prints, and fits of every possible description. Blue denim is still a vital staple in our wardrobe, but now we can have it in a boyfriend jean, a denim jacket, a button down, or anything else that strikes our fancy.
Plum's got you covered (literally, head-to-toe) in your favourite denim, whatever your fancy might be.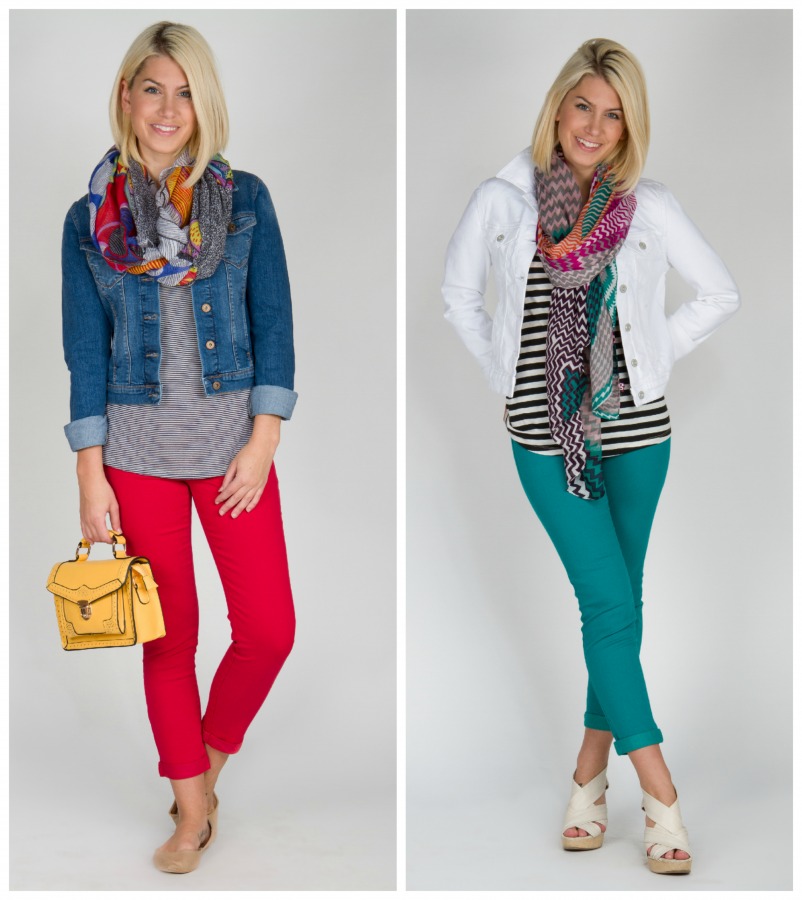 Try the latest variations of the classic denim jacket - a slimmer, more tailored fit in new colours for spring. Play on the Canadian Tuxedo look and wear it over coloured jeans, like these new ankle-length skimmers from Yoga Jeans.
Shop the look: Plum tank with low scoop back, in navy (left), green, black (right), and red, $32. Turned cuff Yoga skinnies, in red, blueberry, and teal (right), $120. Mavi Denim Jacket in Mid Nolita (left), Nile Green, and White, $98.