Whether you're ready or not, event season is officially here (it is late April. Let that fact sink in for a minute). I'm talking bridal showers, patio parties, weddings, graduations, and oh so many more events that are likely to sneak up on you this spring. Rather than stress out about it, or worse, ignore it, until you wake up the morning of with not a thing to wear, choose dresses for an easy, stylish solution to your wardrobe woes!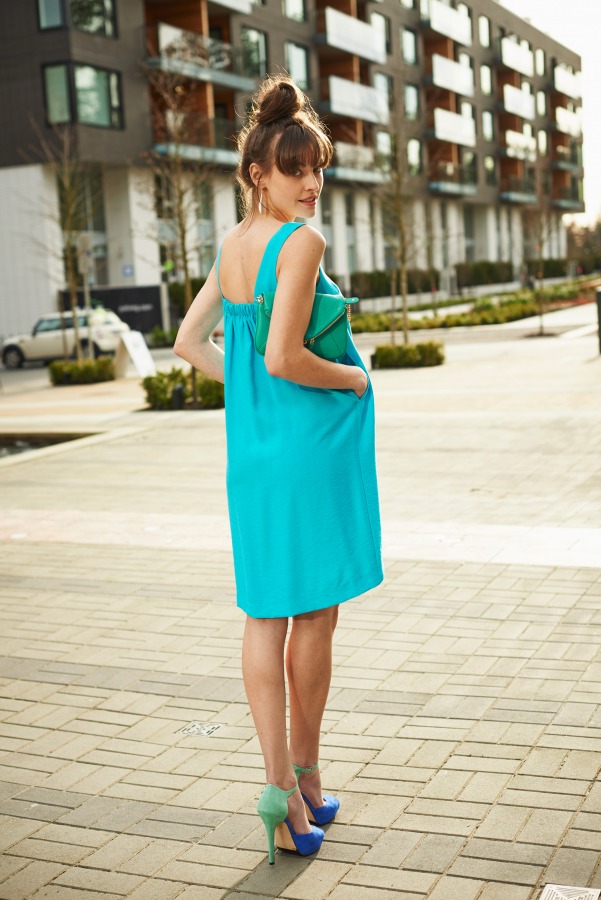 Simone shift dress, in black, blue, and red, $120
A fun shift dress in a bold colour is sure to turn heads. The beauty of this Simone number is its simplicity - you could wear it as is or it would make a great foundation for layering (try a pretty sheer blouse underneath, or a chambray shirt over top and knotted around your natural waist).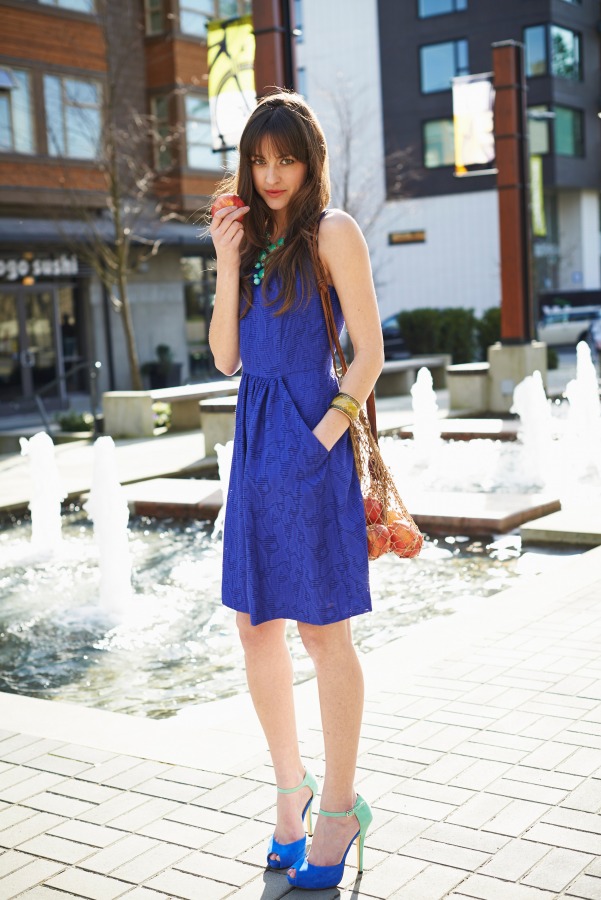 Simone sleeveless lace dress, in coral, royal, and jade, $129
Lace is a perennial favourite for spring dressing, and it works especially well in a waist-cinching style. Keep the look modern with some fun, colourful baubles (see above and below!). Go all out with bright shoes (above) or make the ensemble more streamlined with nude pumps (below).
Simone cap sleeved lace dress, in cobalt and jade, $129
What are your go-to looks for the parade of spring events?