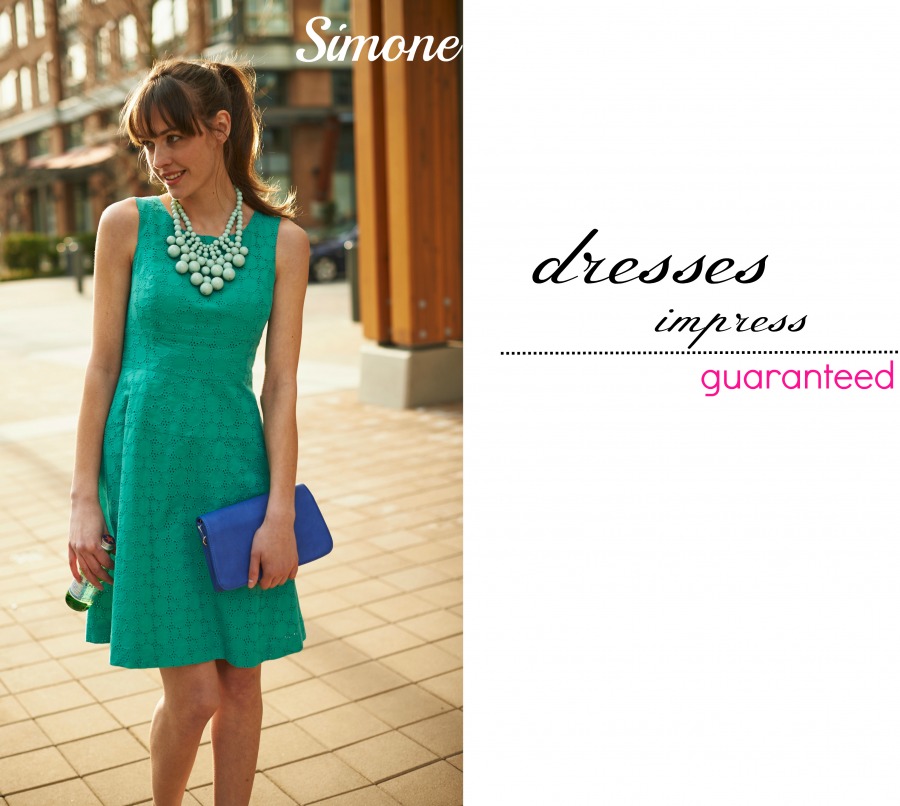 Sometimes, two of the most beautiful concepts in fashion come together and it is glorious. Today, these are eyelet lace and a full-skirt dress. Cue heart palpitations.
We had gorgeous weekend weather in Vancouver (people were in their bathing suits in March, that happened). No more denial, it's officially time to break free of the winter pants prison and let your legs breathe in dresses! Bonus points for doing this look in all-over colour. I'm loving the shades of blues and greens together, it gives an already stunning dress just a liiiittle extra pop.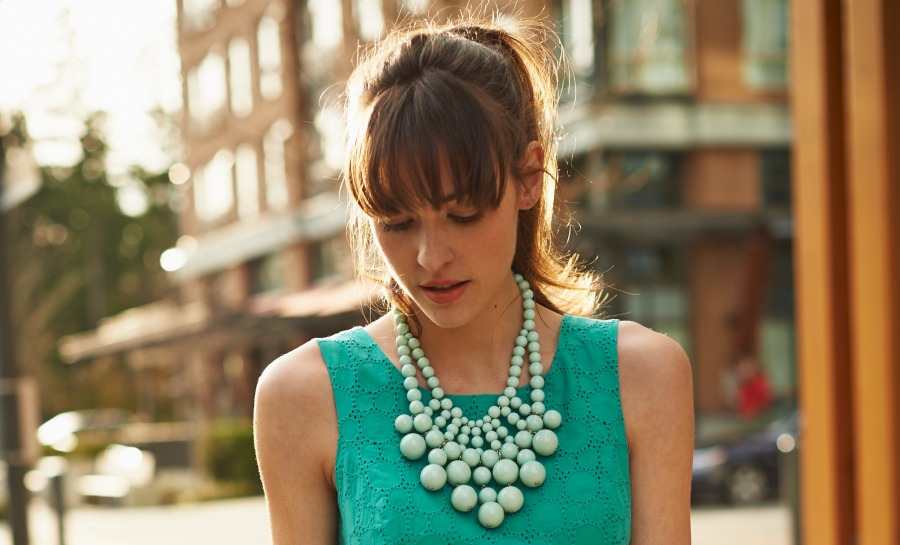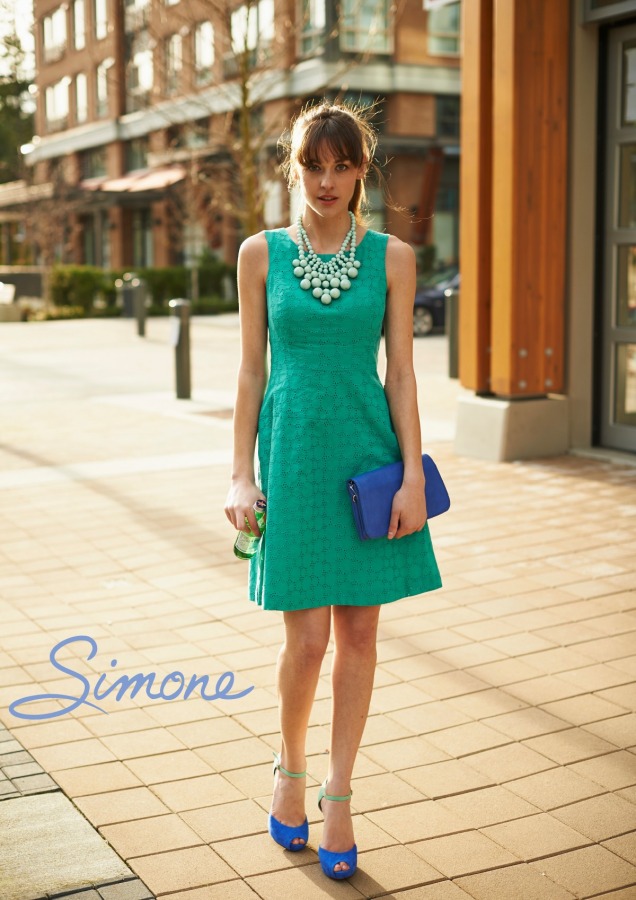 Simone sleeveless seamed dress, in Royal, Jade, and White, $129.
Necklace in Mint, $42, and purse in Blue, $39.
If you've already mastered the head-to-toe colour challenge, take it to the next level with head-to-toe pattern! Try a geometric print for a fresh and modern spring ensemble, and wear with confidence. A casual top knot and cat eye sunnies finish this look off purrrfectly.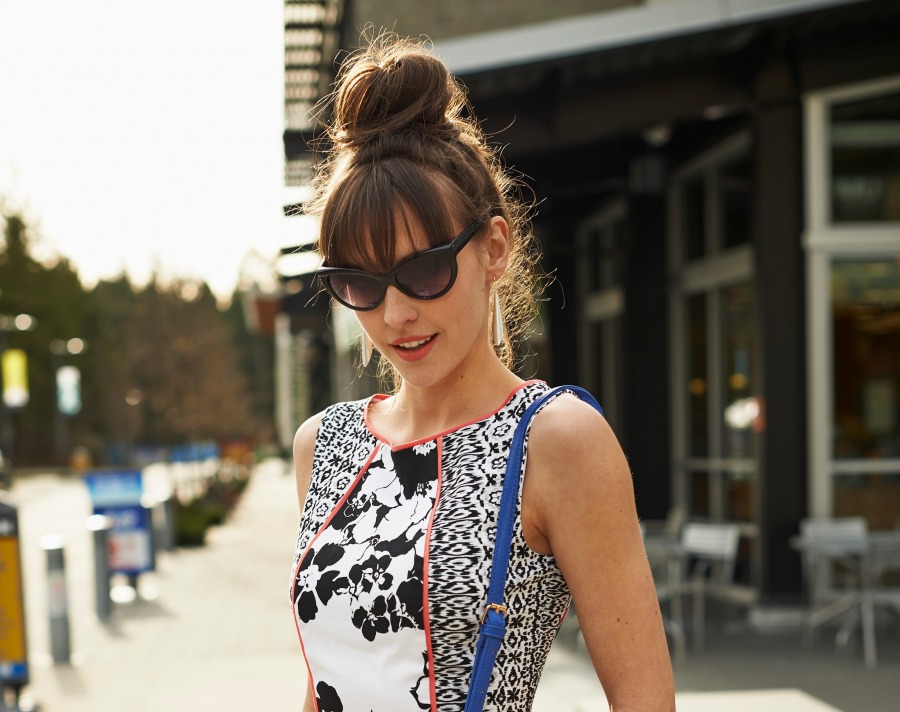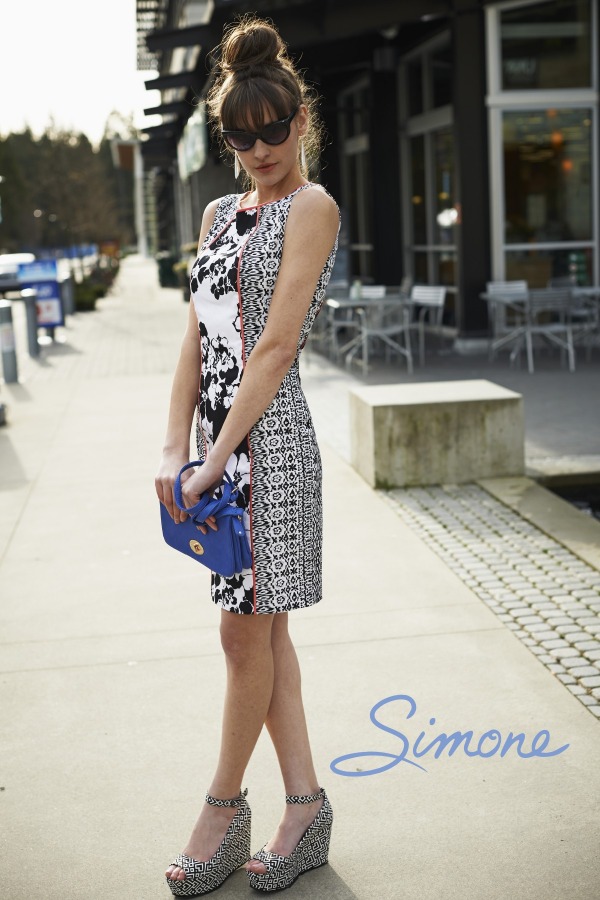 Simone mixed media sheath dress, in Black/White, and Red, $115.