You have the invitation. The date is marked on your calendar. So what are you going to wear?
Whether you're going to an office Christmas party or your friend's annual holiday bash, holiday dressing is as fun as the party you're invited to.
Dress up and get a little more glamorous! It's our chance to do so. If your style is more sophisticated, transform classic wardrobe pieces into holiday attire by adding one of this season's sparkly statement necklaces. If you are the life of the party, get dramatic in a sheer draping blouse over some skinny black jeans. Once you've added some glitzy jewellery, all you need is some heels that you can dance in.
This holiday season, dress for the occasion. It's time to have fun.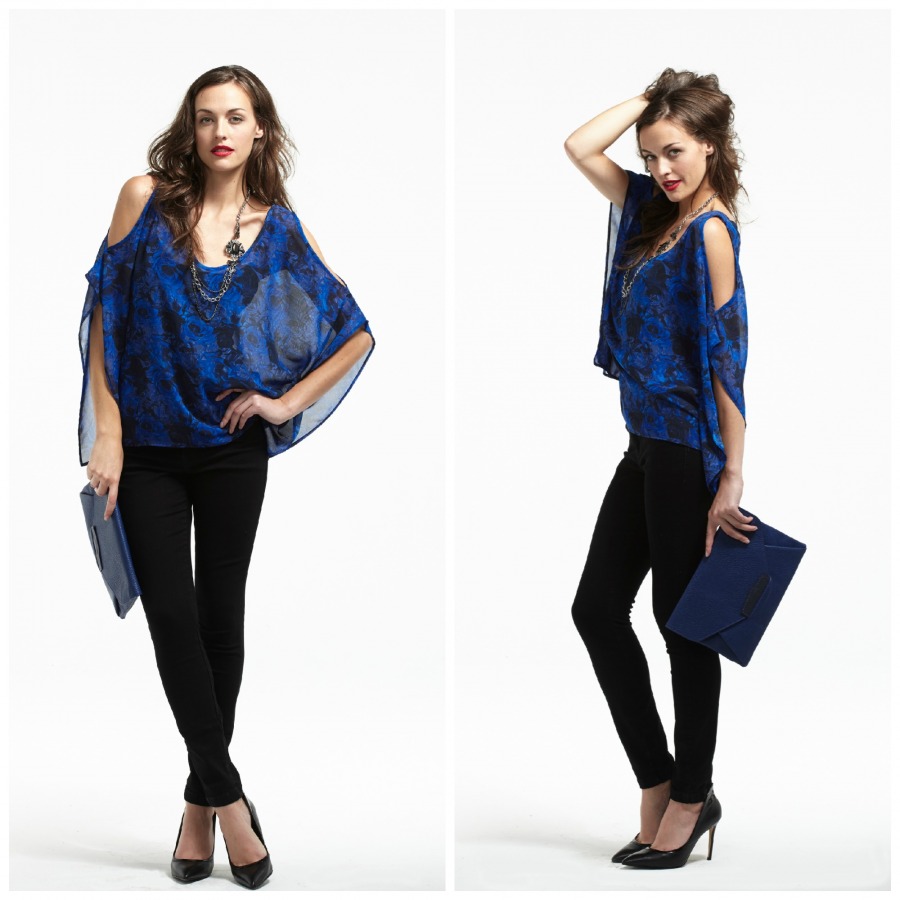 For your friend's holiday bash, fun is the only order of business. Go a little more risqué with a Plum sheer blouse with cut-away shoulders ($69), black skinny yoga ankle jeans ($110) and sexy black heels.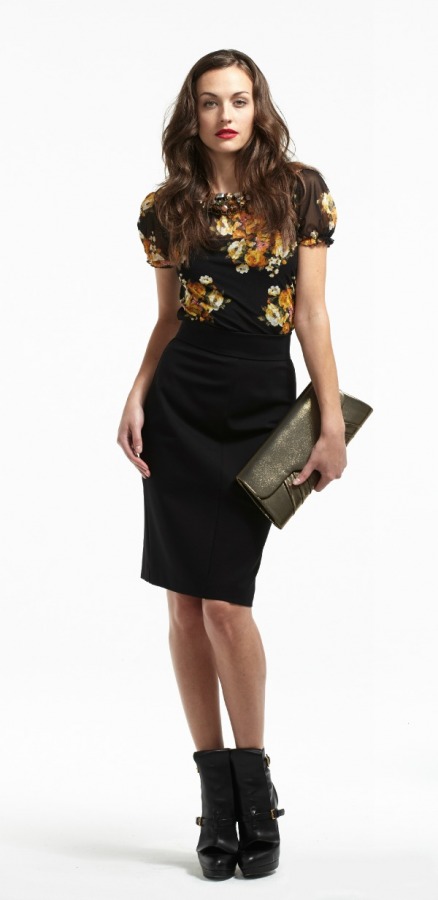 This Plum mesh top with gathered neckline ($65) is feminine with a pencil skirt ($79). But add a sexy pair of boots, a statement necklace and a metallic clutch, and you're ready for a party.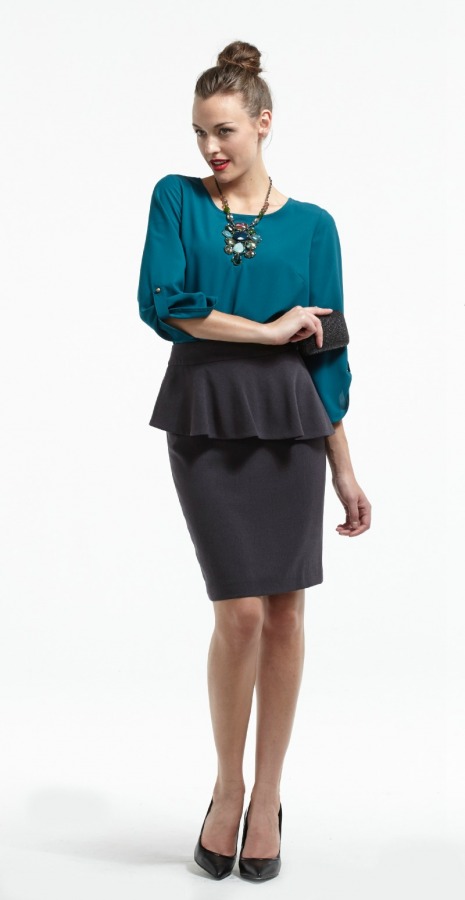 The statement necklace and sparkly black clutch add holiday glamour to these separates.
The Plum teal 3/4 sleeve blouse is now $59 (originally $75) and the Tobias peplum skirt is $94.