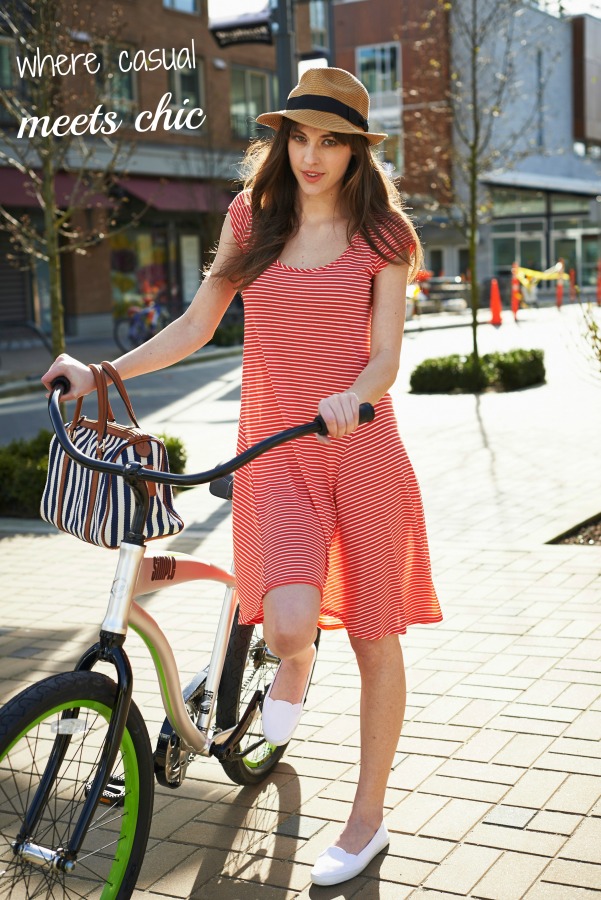 One of the biggest style challenges we face as summer gets under way is retaining our sense of style despite the climbing temperatures. You want to look casual and feel comfortable, but you still want to dress in a way that represents you and your style. To get the best of both worlds, I recommend looking for lightweight knits in a fun or unique silhouette. Let the shape, colour, and print of the garment do the work - you just have to throw it on and go!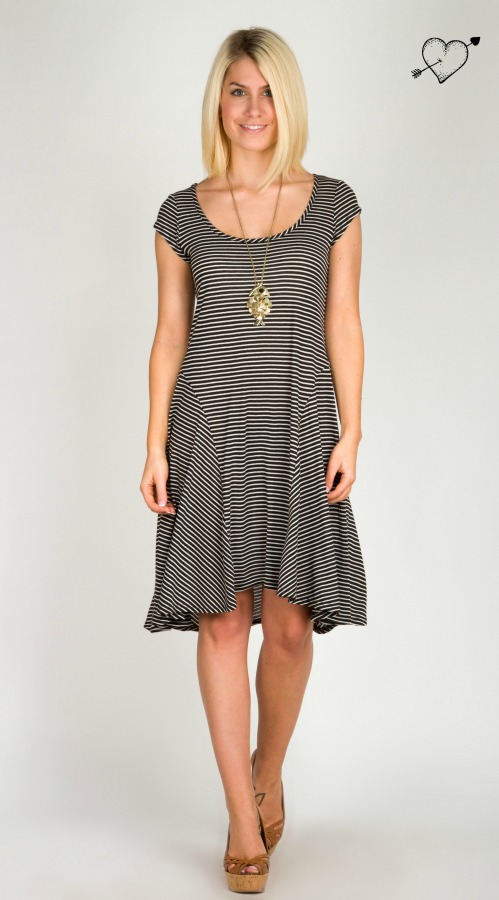 Outfit Details: Short sleeve Simone dress with handkerchief hem, $75.
The asymmetrical hemline and the delicate stripe (so perfectly on trend) of this Simone dress turn a simple and casual knit dress into a truly stylish option for spring and summer.
If you find yourself drawn instead to the simple t-shirt and jeans combo, you can revitalize this look using the same principle. Instead of the classic plain tee, opt for one with unique detailing (I suggest a print or a modern cut, like in the picture below) for an automatic and chic update.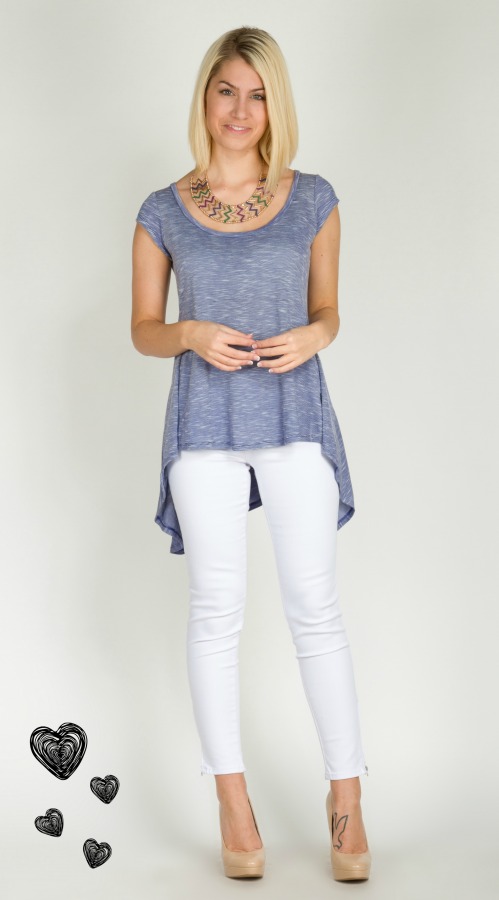 Outfit Details: Cap sleeve Plum tee with flared back panel, $59 $45. White skinny jeans with ankle zipper, $120.
See all the wonderful knits that Plum has at www.plum.ca