Don't we all know people who talk incessantly on the same subject? Soon, you'll be saying this to me! Enough about sweaters. However, when it's a 4 day promotion - Oct. 2-5, 2014, maybe you'll overlook my repetition.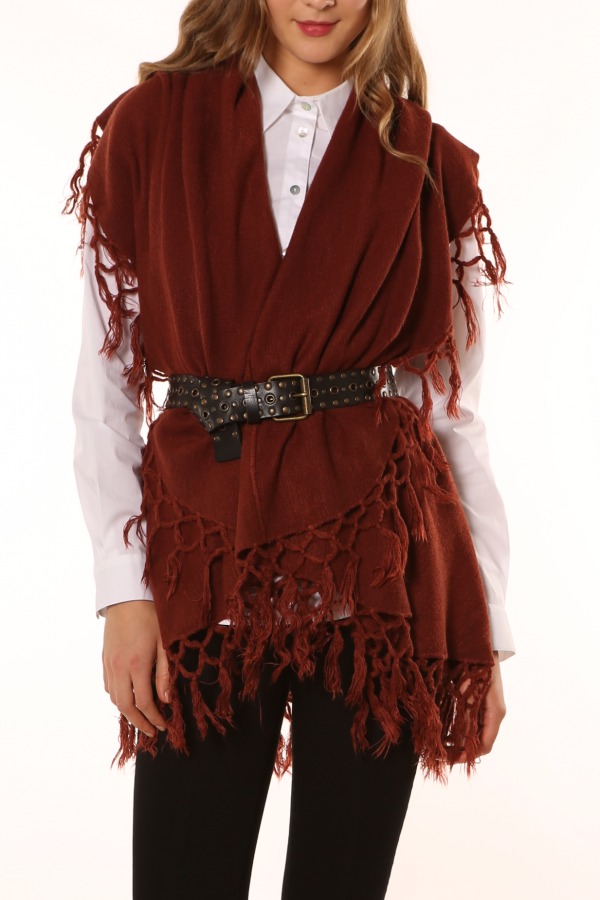 This is a great way to wear this wonderful sweater. Cinching in the waist with a belt helps define and break up the look, adding interest at the midpoint. Personally speaking, sometimes I need things to keep my accessories out of my soup! But that's just me! ;)
Look fringe sweater $ 40
Cardigans are great for warmth; typically we grab one in a solid color to compliment the rest of the outfit. Why not try one with a trace of color options. Wear it with all black or pull out one of the colors to co-ordinate your bottoms. So many options can be worked from this one.
Yumi wool blend Pom pom cardigan $ 80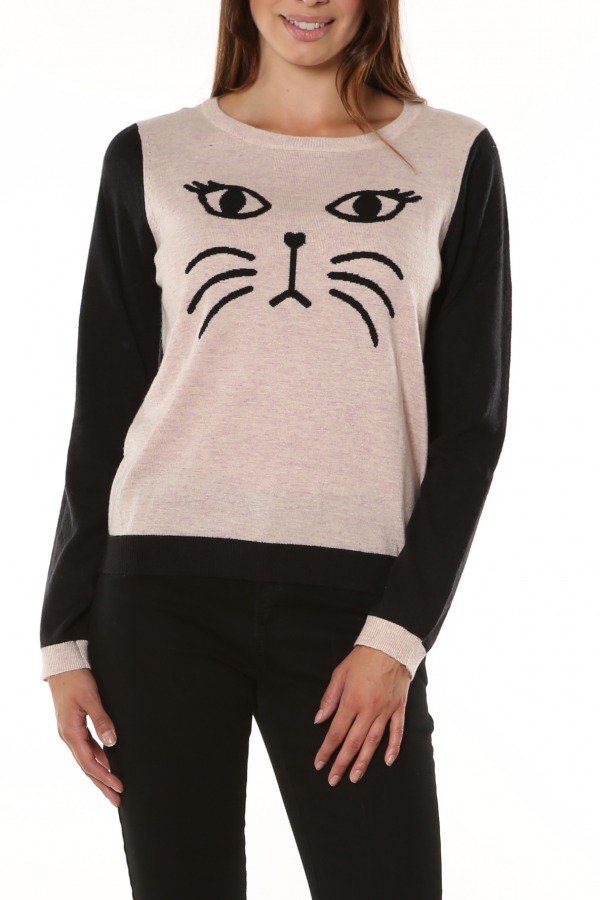 I once had a cat, this option is far less maintenance (and attitude). Soft crew neck
'grumpy cat' pullover in acrylic/wool blend
by Yumi $ 71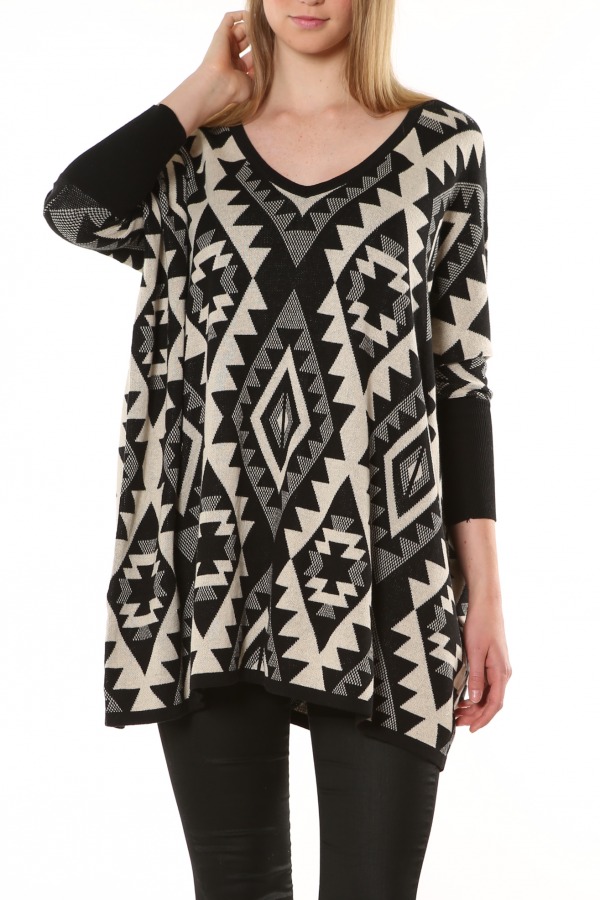 This glorious aztec sweater is a straightforward, loose cut. 3/4 sleeves with ribbing. It really is a very uncomplicated design, as well, quite easy to match with various bottoms. Improvise!
Audrey 3 + 1 100% cotton $ 64
Strike a pose, because this will make your style factor take flight. Features a turtleneck, inverted ribbing on sleeves and a simply beautiful cable knit design.
DKR & Company premium 100% cotton sweater $ 64 (grey/cream or black/grey)
Hopefully,so as not to be too repetitive, I've covered a few more topics this time, pet care, ancient history and etiquette (mine). Did I leave out finances? With this promotion you need not visit the bank of 'absolutely not'.
All sweaters are 20% off for 4 days only! Do not miss it!
Prices listed above are for 4 days only
This is merely a hint of what is available in store. No quantity restrictions. So stock up! Have a look at some of Plum's great sweater selection. http://plum.ca/i.cfm/p/see/s/f_14#sweaters
Yours in fashion passion.
Suzanne M.
... read the full post and reader comments