We all love our Kersh cardigans. They warm us up when we are cold. They tie our outfit together when we need a final layer. And they even add a pop of colour. For these reasons, the Kersh cardigans are closet essentials that we wear over and over again. This holiday season share your love with a friend, mother, aunt or cousin. Here are 5 reasons why the Kersh cardigan makes a great gift: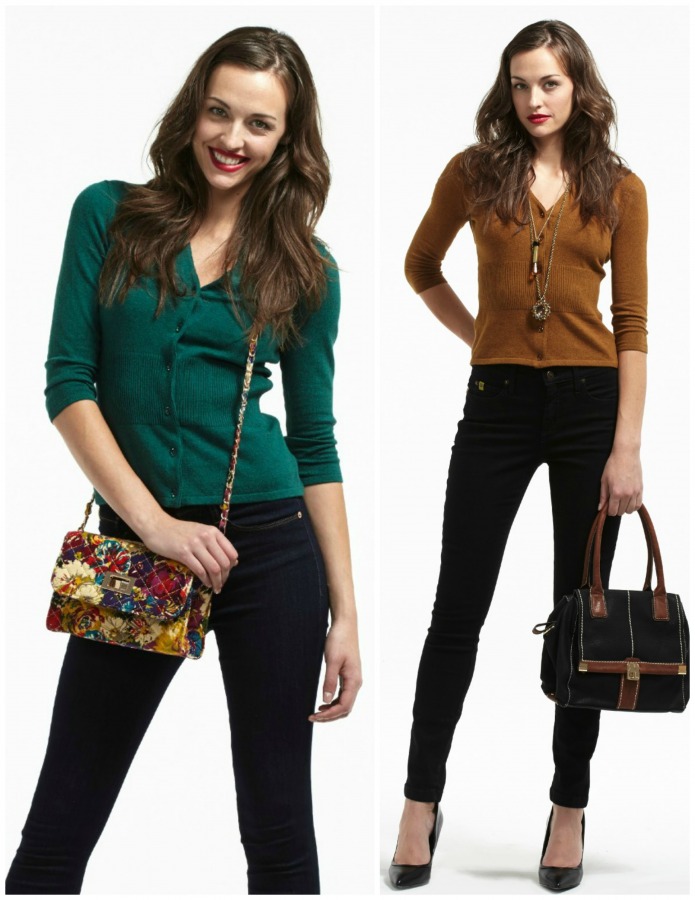 You'll find her size easily: Finding her size is low-risk because the cardigan is has just five sizes to choose from: XS to XL.
There are two styles to choose from: Both styles are popular so you can't really go wrong. The ribbed waist cardigan slims your middle and works well with dresses. The open cardigan is a flattering length and is fun to layer. Whatever her style or personality, these two designs will work for her.
You're bound to find a colour that she doesn't have: Every season, a new palette of colours that are exclusive to Plum stores is hand selected by the buyer. When choosing for someone else, you can either opt for a basic neutral that everyone needs, or you can go for a pop of colour! If you are picking out a brighter hue, go for something that would fit in with the colours that she already wears.
She'll get so much wear out of her cardigan: Cardigans are closet essentials. You can dress them up or down; throw them over jeans or wear them with a dress. In the winter, they can be an extra layer, and in the summer, they can replace a jacket. Because we wear them all the time, we can never have too many cardigans.
They're now on sale: Now get the ribbed waist cardigan for

$39

(reg. $49) and the open cardigan for

$45

(reg. $59). For under $50, she'll have a great gift that she'll wear all year round.
For a little sparkle when she opens it, add a piece of jewellery. The jewellery promo is still on until December 24th. Buy one and get the second piece (of equal or lesser value) for 50% off! Details here.