As owner and buyer for Plum for 35 years I have learned to become disciplined in what I purchase for our customers. Contrary to what you may imagine I cannot buy whatever I want. Plum customers are very specific about what they want and need, so a Plum store must be balanced, consistent and beautifully merchandised.
Often I must pass up on things that I would love to purchase because it doesn't fit into the mix. That is where the new Plum Pieces comes in.

At the beginning of 2015 we changed our Kitsilano store and experimented with a new eclectic mix of 'pieces' I could not resist. The freedom as a buyer has been fun. Some are unique pieces, or trendy pieces, or just pieces that have nothing to do with anything else except that I have 'fallen in love' with them.
The new Pieces store still has lots of fashion that Plum has become famous for; like our own designs and locally made labels Simone and Tobias (plus this fall we have added acapella and wink wink to the collection). But, since I am in New York and LA several times a year to find interesting fashions for Plum, now I can kind of 'go nuts' for the new Pieces store! Much of what I buy will only be in Pieces.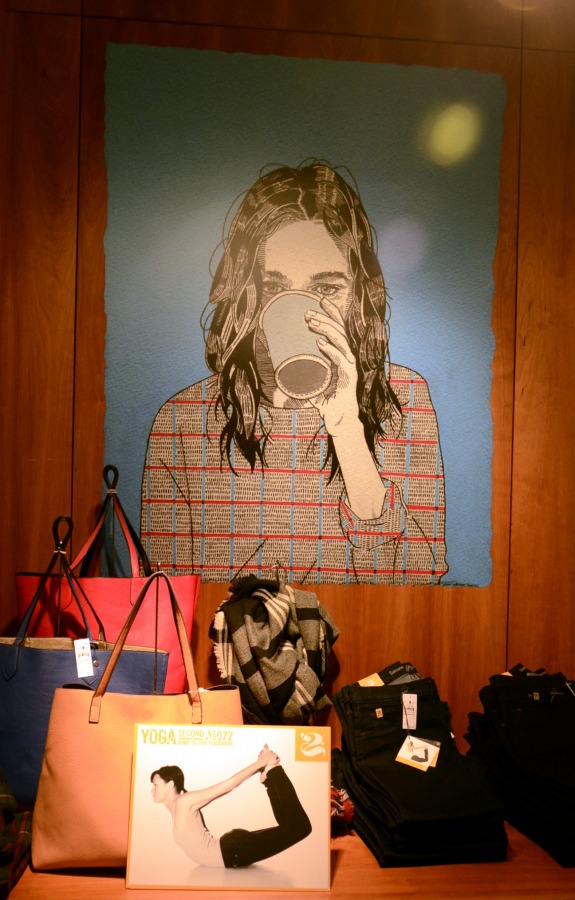 Store graphics by Jason Turner from Brooklyn NY
So even if you love the Plum store you are currently shopping in, you may want to check out Pieces on Fourth Avenue in Kitsilano. You may even find just the blouse, or dress, or scarf, or sweater you could not live without!
Let us know what you think!
2290 West Fourth Avenue (at Vine) See us at plum.ca
Katie O'Brien
Owner and Buyer ... read the full post and reader comments