Big Sister Annamaija with her Little Sister is Alyssa :)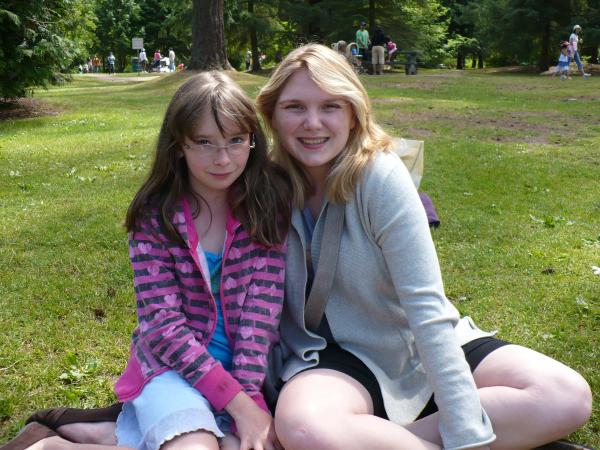 Most of our customers know that Plum has been a Big Sisters sponsor and supporter for many years. As one of Plum's owners I have been on the Honorary Board of Directors.
Every May we do a fundraiser that has a prize draw but today we have a different message.
Big Sisters of BC Lower Mainland needs your help. Right now, there are an unprecedented 180 girls on the waitlist and we want to match these girls with positive, female mentors as soon as we can. Through their supportive friendship, our volunteer mentors help to enhance the self esteem of girls (ages 7-17) who are facing many uncertainties and pressures as they grow up. Many Little Sisters have difficulty believing in themselves. Your belief in your Little Sister may be the pivotal change that she needs. Volunteer as a Big Sister or Study Buddy tutor!
If you are interested in learning more about attending an information evening and shop night at the Granville store please email me at ed@plum.ca and I will be pleased to send you more information.
If you cannot attend the event but want more information go to: http://www.bigsisters.bc.ca/en/Home/Volunteering/VolunteerOpportunities.aspx
Thank you for being a customer and a supporter of Big Sisters.
Ed ... read the full post and reader comments